News
Khánh Hòa proposes to rear shrimps in combination with solar power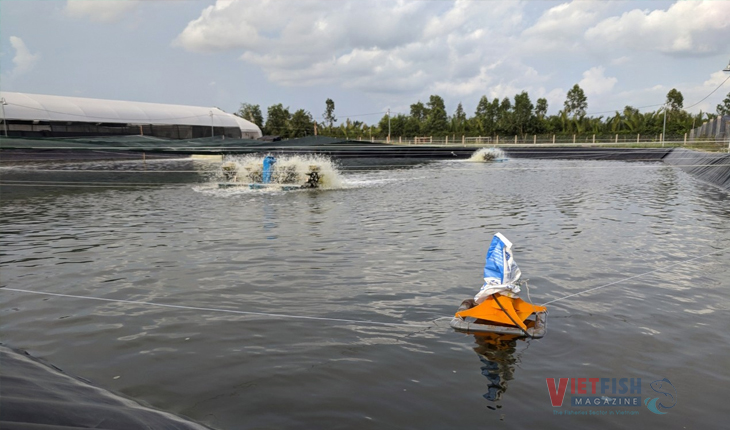 The Thông Thuận Seafood JSC in Cam Ranh is proposing to carry out the project Industrial shrimp farming in combination with solar power production. However, relevant sectors and departments are raising different opinions.
Project doesn't require more land
According Thông Thuận Company, the project Industrial shrimp farming in combination with solar power production (Solar Farm) will be implemented in Mỹ Thanh village of Cam Thịnh Đông commune, Cam Ranh city on a 71ha land. This land is destined for aquaculture and commercial shrimps are being reared. If the project is accepted, Thông Thuận will install 80,450 solar panels in a 33.6ha land, including 50 grow-out ponds, 6,720m2 each. The project is funded 560 billion dong.
Trương Hữu Thông, Chairman of the Board of Directors of Thông Thuận said that Solar Farm involves the installation of a large quantity of solar panels in a large-scale area to produce electricity from a renewable energy. The power produced from this project will be used in aquaculture areas and national power networks as other power stations. Remarkably, land clearance, compensation cost, and wire cost will be reduced but production and economic efficiency are still assured.
As evaluated by the Department of Industry and Trade, this project is to produce clean energy, encouraged by the Government; and this is the first project that shrimps are reared in a pilot farm in combination with solar power production. The project doesn't either require more land for energy production or affect the land-use planning.
More job needs to be done
After a field patrol and research of the project proposal, the Department of Science and Technology makes an evaluation that the project will draw out the most effectiveness of land-use in the same area when it proposes to install a system of solar panels on the surface of shrimp ponds without pond liners, with the solar panel covering 40-50% of the pond surface. However, the employer must remain the main purpose of aquaculture, select materials suitable with the solar system installed in a highly abrasive condition. Besides, Vietnam has not applied standards on solar panels and main equipment used in solar projects, thus the employer must select globally standard equipment to assure the quality and environmental safety during operation.
The department of Agriculture and Rural Development requires the employer to work with competent authority and relevant units to study and evaluate the surface covering of the solar system in aquaculture.
The Khánh Hoà provincial People's Committee assigns the department of Industry and Trade to preside and cooperate with the department of Natural Resources and Environment to make a survey and carry out a field patrol in some parts of the province where this model has already been implemented. Also, departments are required to ask for instructions of the Ministry of Industry and Trade and Ministry of Natural Resources and Environment so that they will make a report to the provincial People's committee for their consideration before Nov 30, 2020.
VFM