News
Minh Phú We were not informed of the US's standard system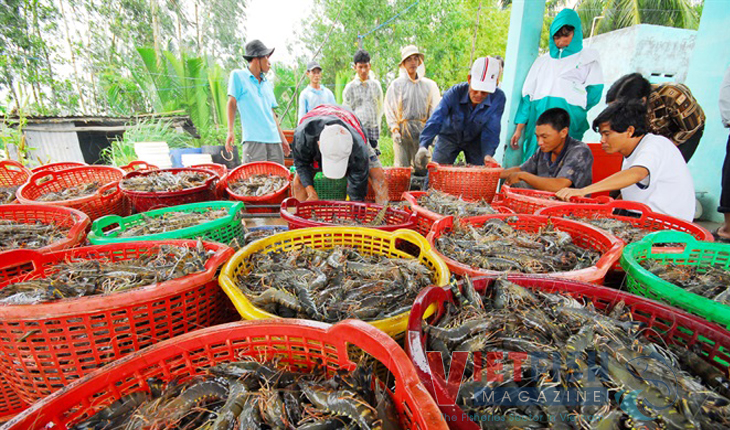 Minh Phú's representative said that the US had not informed the company about its own standard system until CBP notified the imposition of anti-dumping tax.
The US Customs and Border Protection (CBP) said that Minh Phú (securities code: MPC) violated the anti-dumping tax imposed on Indian shrimps. This decision was made following an investigation carried out by CBP. Minh Phú's shrimp going to the US are supposed to bear the anti-dumping duty order like Indian shrimps.
Minh Phú's representative said that CBP set up its own standard system for separating shrimps and insisted that Minh Phú should have applied this method on tracing material shrimps. "We hadn't known about this system until CBP announced that they would impose the anti-dumping duty". On the other hand, CBP didn't accept the traceability method that MPC had been using over the last 4 years", said Minh Phú's representative.
According to MPC, the US launched the management system of imported products in January 2019. Shrimps satisfying the standards of this system will be allowed to enter the US market. Since then, Minh Phú has been met these requirements and accepted for clearance to the US.
MPC's representative said that the US launched a surveillance system of exported shrimps in Jan 2019 where imported shrimps must satisfy specific requirements to be accepted to enter the US market. Since then, Minh Phú's shrimps have met full requirements and been allowed to go to this market.
Before that, the company had proactively cooperated and invited CBP to Vietnam but they refused to either visit or carry out another field investment but just fulfill all papers online.
The representative said that Minh Phú will have 30 days to hand in an appeal and the US will issue a response within 60 days since the date of receipt.
"If the final conclusion causes any disadvantages to Minh Phú, we will continue to appeal to the International Court of Arbitration", said MPC's representative.
Lê Triệu Dũng, Director of Trade Remedies Authority of Vietnam (under the Ministry of Trade and Industry) said that the Authority submitted a report to the Ministry for their consideration and solution.
Minh Phú said that the company has halted importing shrimp material from India since late July because the domestic material source can totally cover the demand of local factories.
Minh Phú is operating hi-tech shrimp farms in Minh Phú Kiên Giang (600 ha) and Minh Phú Lộc An (300 ha).
Besides, the companies have been establishing supply chains throughout the Mekong Delta and southwest provinces with sustainable shrimp cultivation areas, such as 100,000 ha of industrial farm, 25,000 ha of mangrove shrimp farm, and more than 10,000 ha of shrimp-rice field.
VFM