News
Bến Tre encourages to convert salt pens to shrimp farms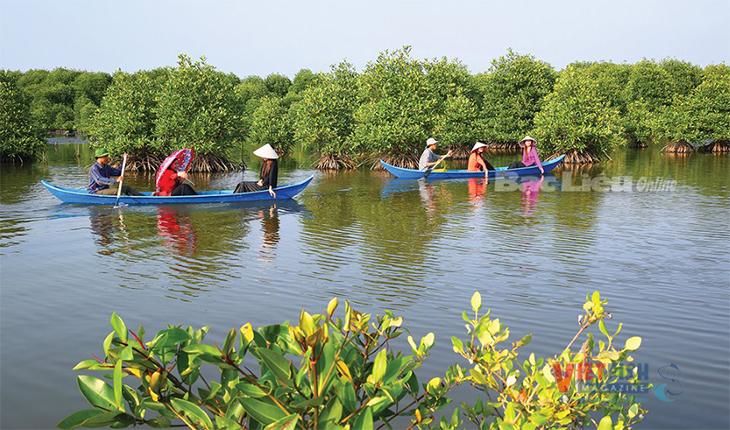 Overwhelming situation and dreadful weather has been affecting salt production, resulting in many salt farmers converting salt pens to shrimp farms. This is bringing an economic efficiency which is four or five times higher than salt production.
According to the People's Committee of Thạnh Phước commune, where produces the highest yield of salt in Bình Đại district and has more than 350 households related to salt production in 316 hectare pen, the vast majority of salt farmers are mainly in Phước Bình, Phước Lợi and Phước Thạnh hamlets. Thạnh Phước is restructuring the district's salt sector for period 2014-2020 by reducing poor yield production salt area and converting to extensive and semi-extensive shrimp farms. As much as 12ha has been planned and converted to shrimp farms, accounting for nearly 38% of the total salt production area in the commune, mainly the entirely closed white leg shrimp ponds with two stages of cultivation.
Vice Chairman of Thạnh Phước People's Committee Phạm Thanh Sang said that converting poor yield production salt pens to shrimp ponds is a possible direction of development where local farmers can exploit potential and advantages of the commune and turn the ocean economy into a motive to boost the sustainable socio-economic development. However, most salt farmers are facing financial difficulties when converting to rear shrimp due to poverty. The People's Committee is appealing local farmers to convert step by step to assure the capital source.
According to the Head of the sub-department of Agriculture development Võ Tiến Sĩ, the province has around 1,400ha of salt pens, mainly in Bình Đại and Ba Tri districts, down over 220ha from 2016. Most salt farmers are poor and near poor households, accounting for more than 70%. The province is encouraging farmers to convert salt production to other suitable practices so as to raise their income.
VFM