News
New technology helps shrimp stay healthy despite seasonal changes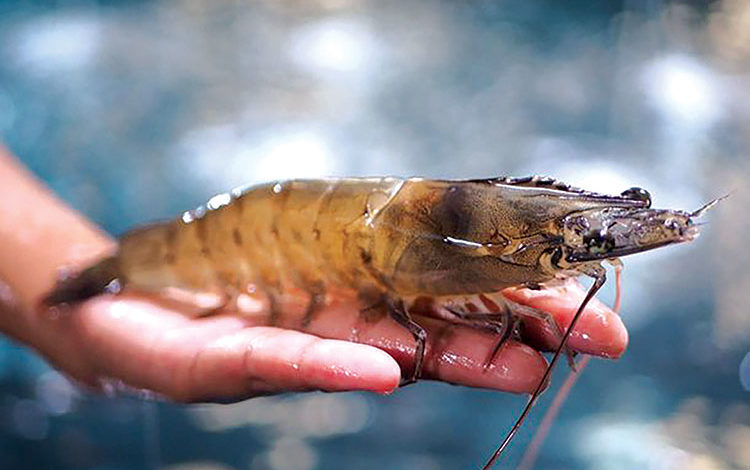 Using probiotics has helped whiteleg shrimp farmers in Nam Định and Hải Phòng avoid common and dangerous diseases such as red body and white spot despite seasonal changes. 
Due to changes in temperature and humidity, shrimp farmers in some northern provinces such as Nam Định and Hải Phòng have to face dangerous shrimp diseases such as white fece, white spot, and red body.
In the face of this situation, authorities have given some warnings about farming techniques to shrimp farmers. Besides technical solutions, Kim Văn Tiêu, former Deputy Director of the National Center for Agricultural Extension suggested that shrimp farmers should use probiotics as instructed so as to manage the water environment and increase the resistance of shrimp so that they can fight against diseases. The Mother Water probiotics produced by the Bồ Đề Group is suggested.
This probiotic can be used to treat the bottom of the pond and water before and during the shrimp farming. Besides, this product can be mixed with feed to help shrimp increase their resistance. This product can also help improve productivity. Moreover, once probiotics are added, leftover feed and fece can be dissolved, resulting in a decrease in negative environmental impacts during production.
Besides, as shrimp increase their resistance and water quality is improved, less antibiotics will be used, assuring food safety for final products.
Farmer Vũ Ngọc Thuấn, in Nghĩa Hưng district of Nam Định said that he had been using probiotic Mother Water on the 1.7ha surface water where whiteleg shrimp were stocked for two years. He could harvest two tons of shrimp from a 2,000m2 pond in the first year. In his opinion, Mother Water could be used easily and added in many phases during the cultivation, from toxic gas treatment to viscosity and pond preparation.
He said that shrimp are weighing up at a uniform size and can resist the red body and white spot diseases. Antibiotics, which were used before as a medical treatment method, caused stunted growth in shrimp, on the contrary, probiotics help shrimp grow fast and shorten the duration of farming.
Mother Water has been used successfully in the Mekong Delta and the South Central and is being introduced to consumers in the North. In order that Mother Water is widely used, broodstock providers in the North have been working with the Bồ Đề Group to not only introduce the product but also provide farmers with proper farming techniques.
Farmer Bùi Văn Dũng in Đông Hưng commune of Tiên Lãng district, Hải Phòng has 10,000m2 of water surface which is divided into four grow-out ponds. He is using probiotic Mother Water. Local farmers and Dũng had not been aware of this product until last year when it was introduced by a broodstock providing unit of Phước Lộc seafood breeding company. 
In Dũng's opinion, when Mother Water is used, water quality prior to shrimp stocking is clearly improved, the color and quality parameters are much better, and less workers are required. This probiotic is easily used, helps save time and reduces electricity and water bills, feed costs and labor salary. Shrimp are stocked at medium density by Dũng. 200-250 thousand of broodstocks are used and around 4-4.5 tons of shrimp are harvested from the 10,000 m2 pond in each crop.
VFM