News
Phú Yên: Lobster farming in an inland pond with RAS technology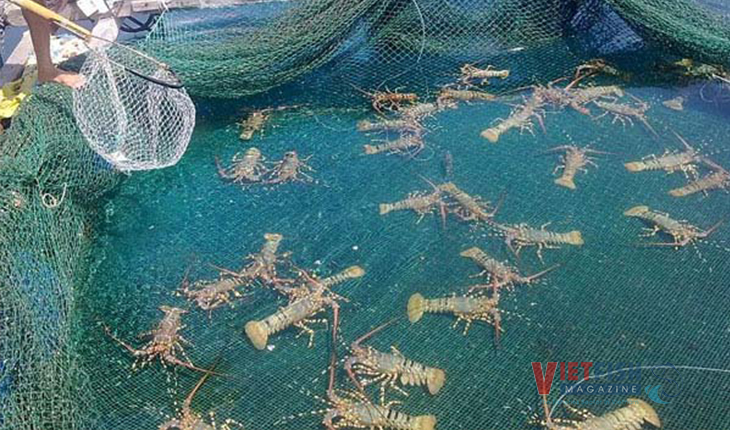 Transferred by the Research Institute of Aquaculture no.3, Đắc Lộc Seafood Ltd,. Company has developed and finalized the technology of rearing commercial lobsters in an inland pond in Phú Yên.
This project is under the Program of technology innovation invested by the Ministry of Science and Technology with an aim to develop the fisheries industry in a modern direction, enhancing the added value, market competitiveness, sustainable development in economy, society and environment.
It's RAS technology that Đắc Lộc Company is using. It's a rotation aquaculture system in a cement tank equipped with advanced systems such as thermal stabilization system, UV (water sterilizing lamp in aquaculture), biological filter, and skimmer. Green lobsters can weigh up to 350 gram each after 10-12 months of stocking and 700 gram after 16-18 months. The survival rate is rather high, around 75%, with possible output of 4-5kg/m3.
More importantly, this technology not only doesn't pollute the water environment, but also reduce risks of disease outbreaks, prevent damages due to acts of God, reduce production costs and create a new job for local farmers: the cultivation of commercial lobsters in an inland pond.
VFM