News
Seafood enterprises: too many orders but lack of workers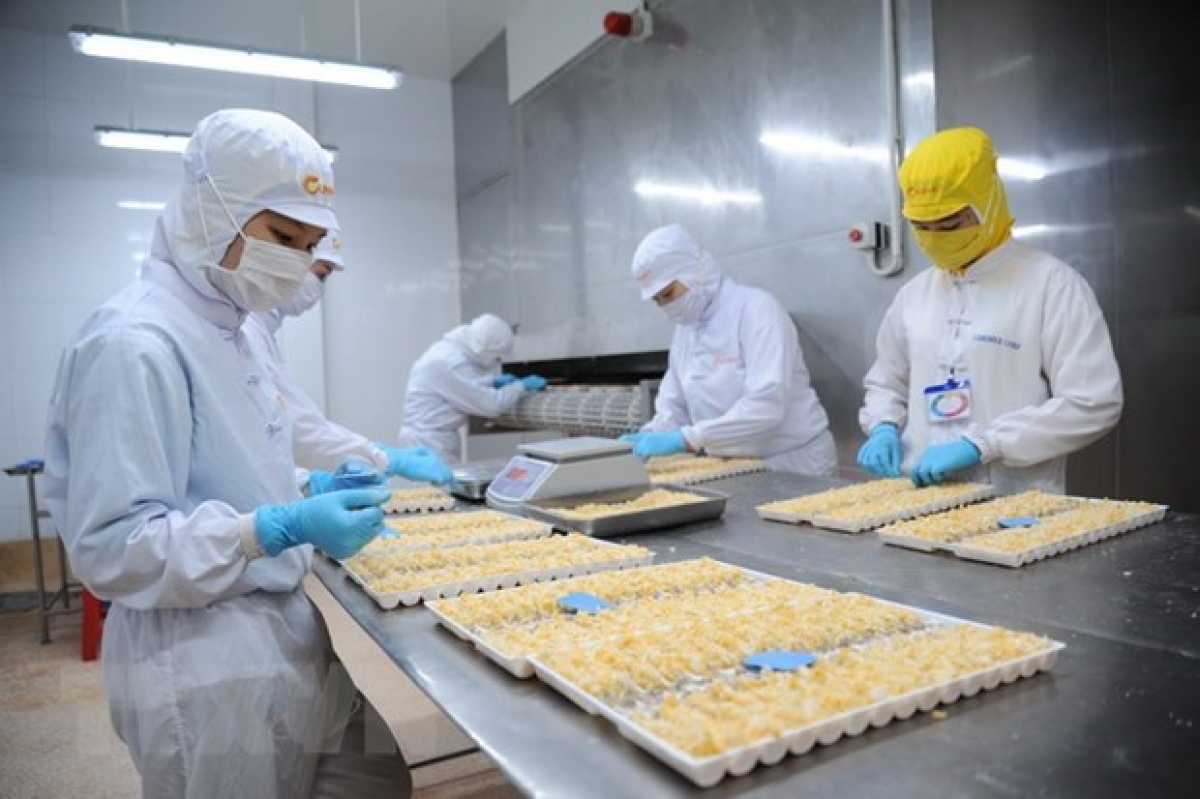 The market demand has been recovered quickly with a bulk of orders and better prices, and yet many seafood processing factories in the Mekong Delta are seriously suffering from the lack of workers.
Orders have been placed till the end of quarter II of 2022 but the Cafatex Fishery Joint Stock Corporation in Hậu Giang is experiencing the lack of workers. The General Director of Cafatex Nguyễn Văn Kịch said: "So as to catch up with the orders, we have rushed to recruit further 300-500 workers; however the recruitment is really difficult".
Deputy General Director of TG Fishery Holdings Corporation (in Đồng Tháp) Ong Hàng Văn said that the production and exportation of the Corporation has recovered as much as 90% from the pre-pandemic period. Besides the Chinese market with difficulties upon the country's "Zero Covid" policy, all the importing countries such as the EU and the US showed a good growth up to 30%, especially prices increased. "We exported about 200 containers to China, the US and the EU amidst the increasing demand of the world. However, we are facing the most difficult situation of insufficient workers", said Văn.
Explaining the reason why recruitment was difficult, Văn affirmed that production in the large cities such as Hồ Chí Minh, Bình Dương and Đồng Nai has been back to normal; thus, a large number of local workers came back there to work. Moreover, the working condition of the fisheries is very typical as workers have to stand for a long time under low temperature, making them suffer as compared to other sectors. Meanwhile, local seafood enterprises are competing so hard to recruit workers.
 "Local workers have a lot of choices as there are industrial zones with textile factories or footwear factories. Many workers have shifted to other sectors, leaving difficulties in recruitment", added Văn.
As forecasted by VASEP, Vietnam's seafood exports in quarter II will continue to rise with pangasius alone up to over 50% from the same period last year, resulting in a huge demand in laborers.
According to VASEP, in the face of insufficient laborers, enterprises are seeking solutions and adaptation, including salary solutions and increase in automation. In TG Fishery Holdings Corporation, said Văn, product classification was carried out manually before, it is performed by machines now. Besides, specific conveyor belts have been invested to increase productivity and replace workers.
In Văn's opinion, some tasks such as filleting and washing can not be conducted by machines, workers are required. However, as for other tasks such as scaling, classifying, and packaging, the Corporation is investing and installing machines to reduce the number of workers and increase productivity. In the future, he expects that the Corporation will increase the revenue further 10-15% from previous years so as to improve workers' income. Seafood companies offer better remuneration with a raise and higher welfare because they believe that workers will associate with their companies and work more efficiently when they can afford their lives.
VFM