News
Seafood exports before unpredictable fluctuations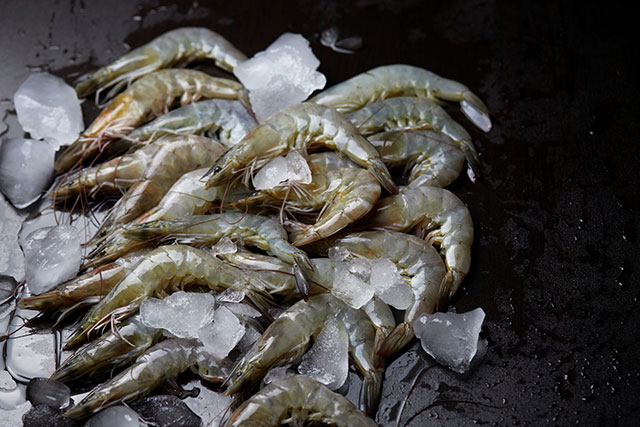 Seafood exports in June 2021 increased by 20% over the same period in 2020, but in July, due to the severe impact of the COVID-19 pandemic, the value of this commodity is at risk of a sharp drop. Therefore, it is necessary to have many suitable policies to keep the growth momentum in the last months of the year.
Unprecedented epidemic challenge
Generally, in the first 7 months of the year, seafood exports reached over US 4.9 billion, up 12% over the same period last year. However, in 7 months, seafood imports also reached about 1.2 billion USD, up 19%. After increasing by 16% in the first half of the month, seafood exports in the second half of July 2021 decreased by about 15-20%, causing the whole month's seafood export turnover to decrease by about 4% compared to the same period last year to 763 million USD. In July, shrimp exports dropped 4% year-on-year to US 374 million. Pangasius and tuna exports decreased by about 5%; squid, octopus decreased by 9% to about 47 million USD; crabs and crabs down 3% and other fish down 2%.
Currently, Sao Ta Food Joint Stock Company keeps employees working under the motto "3 on the spot", supporting 3 meals/day, places to eat and sleep, and a number of other policies, but only about 1,400 employees stay to work, which is only about 40% compared to normal days. Vietnam Clean Seafood Joint Stock Company also only has about 30% of employees who accept to stay and work under the "3 on-site" option due to circumstances such as small children, elderly parents. Trang Khanh Import-Export Seafood Processing Company Limited; Vietnam – Australia Shrimp Joint Stock Company; Minh Hai Seafood Processing Company – Sea F69…, is dividing production shifts to reduce the number of workers in accordance with regulations. According to the forecast, it is likely that in the coming months, not only the shortage of workers but also the source of raw materials for production will be difficult to meet.
Market reaction
According to a survey by the Ministry of Agriculture and Rural Development, the market's demand for seafood imports is still very large, but the disease situation is complicated, affecting harvest and production, and capacity at seafood processing plants fell.
Statistics of Working Group 970 currently have 324/449 seafood processing establishments that meet the requirement of "3 on the spot" to continue producing, accounting for 72%. The capacity of many factories is only about 30 – 50% compared to before the application of Directive 16 due to the lack of workers or split shifts to prevent and control the epidemic. In addition, the number of broodstock shrimp is about 55,000, the pangasius breed actively produces about 150-200 million shrimp/month to meet the demand for stocking. The whole country currently has 120 aqua feed factories, of which 56 are foreign-invested factories with a designed capacity of about 5.2 million tons/year and 64 domestic-invested factories with a designed capacity of about 5.2 million tons/year. The designed capacity is about 4.7 million tons/year, enough to provide feed for farming.
In the production process, aquaculture and seafood processing enterprises are facing two major difficulties. Firstly, in terms of transportation, every month, hatcheries need to transport about 7 billion shrimp seed from the South Central region and about 150,000 tons of feed from Đồng Nai and Bình Dương areas to the Southwest region; however, transportation both by road and by water is still difficult because hatcheries and feed mills are not in the same area and have to go through different localities.
Secondly, in terms of consumption, some factories had to temporarily suspend operations due to a lack of workers, failing to meet the requirement of "3 on-spot" which is causing difficulties for farming establishments to harvest their products. In particular, the last months of 2021 is the main harvest period for shrimp and pangasius. Therefore, it is necessary to actively remove difficulties to maintain the operation of processing plants.
Government accompanies, shares with enterprises
On the morning of August 8, Prime Minister Pham Minh Chinh chaired the Government's national online conference with entrepreneurs, business representatives and business associations.
A representative of VASEP said that the epidemic has made seafood processing and exporting activities difficult, especially in the southern provinces. Therefore, it has been proposed to further accelerate the injection schedule and increase the vaccine coverage rate for farmers, fishermen, and processing enterprises; continue to have policies to support electricity bills; there are more specific instructions on local health care for this economic sector, especially instructions on medical isolation when detecting cases of F0, F1, avoiding the closure of the entire factory… Representatives of a number of industry associations and businesses also suggested that the competent authorities should speed up the disbursement of the support package of VND 26,000 billion, especially for the southern provinces.
Prime Minister Pham Minh Chinh affirmed: "Every healthy citizen, every healthy business, the country is healthy. We must continue, persisting with the proposed solution. In the meantime, the number one priority across the country is to control, prevent and repel the epidemic, where it is safe to continue to maintain and boost production".
The Prime Minister will set up a special working group to remove difficulties for businesses.