News
Try to achieve 1.4 million tons from marine production in 2030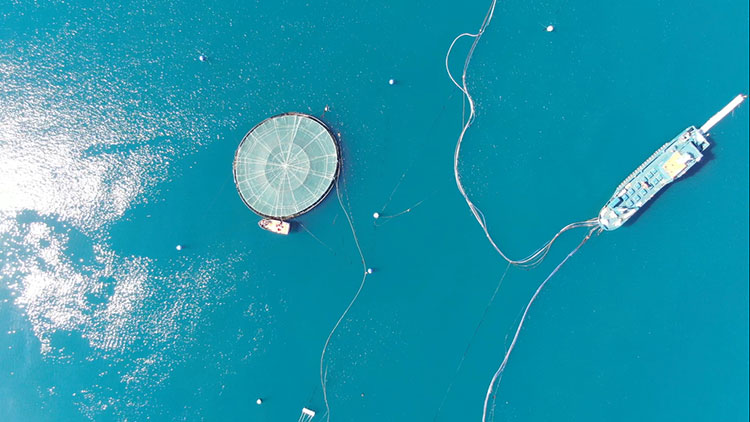 In the 2022 plan of marine production, the country intends to spend 90 thousand hectares (polyculture excluded) in marine production and achieve 9.5 million cubic meters of cages. The country plans to harvest 790 thousand tons from marine production.
Limited infrastructure and technology
On May 11, a workshop "Discuss the solution to sustainable development of marine production in 2022" was held in Ninh Thuận by the Ministry of Agriculture and Rural Development.
Director of the Department of Aquaculture Nhữ Văn Cẩn realized that the investment into infrastructure for marine production was unsynchronized. The management and exploitation of works and projects are uneffective. As for broodstocks, he said, Vietnam had developed lots of technologies in producing marine fishes, but they had not been transferred to facilities, resulting in low efficiency in breeding.
General Director of the Directorate of Fisheries Trần Đình Luân said that the research and investment into breeding of species, especially mollusks, had been done very well. However, the following process, techniques, and instructions had not been assured. Farmers increased their stocking density without taking advice from institutes in terms of the farming environment and techniques.
 "We gave a very clear warning that nearshore farming areas must be reviewed due to overloading, environmental pollution, and potential risks of serious loss. Thus, our strategy is to review and give farmers water surface with identification numbers upon the Law of Fisheries. We hope to expand to the offshore farming area and call for the investment and exploitation from big groups and enterprises like what other countries have been doing", emphasized Luân.
Finalize the policy of promoting marine production
General Director of Trường Phát Super Plastic Group JSC Nguyễn Thị Hải Bình said that the company studied the HDPE material used in marine production and hi-tech composite used in aquaculture and marine production in provinces with high efficiency. Those materials, with longevity of over 50 years, will replace bamboo and wood used in traditional marine production.
The company gave solutions to financial support so as to help farmers approach the new technology. Farmers pay only 30% of the value of the material, the rest of payment will be made within the first three crops, 8 month each, and they work with banks for loans to construct cages with new materials.
According to the Directorate of Fisheries, the plan up to 2025 involves as many as 280 thousand hectares of land being used for marine production with a total 10 million cubic meters of cages and the estimated output of 850 thousand tons. By 2030, the marine production area will reach 300 thousand hectares with farming cages reaching 12 million cubic meters and output reaching 1.4 million tons.
With the vision to 2045, Vietnam's marine production industry will reach an advanced level with a modern management method. Marine production will play an important role in the fisheries, contributing over 25% of the total output and achieving a worth of over USD 4 billion from exportation.
Deputy Minister of Agriculture and Rural Development Phùng Đức Tiến requested the Directorate of Fisheries to promptly finalize and submit to the Prime Minister the Decree related to policies of fisheries development, policies of marine production included. Besides, the Directorate is requested to review and evaluate the current situation and demand for infrastructure of the marine production sector. The Directorate is assigned to build standards and regulations related to marine production such as broodstocks, feed, environment, commercial farming, cages, farming areas, etc.
VFM