News
Vietnam Fisheries Society welcomed Yong Sung Company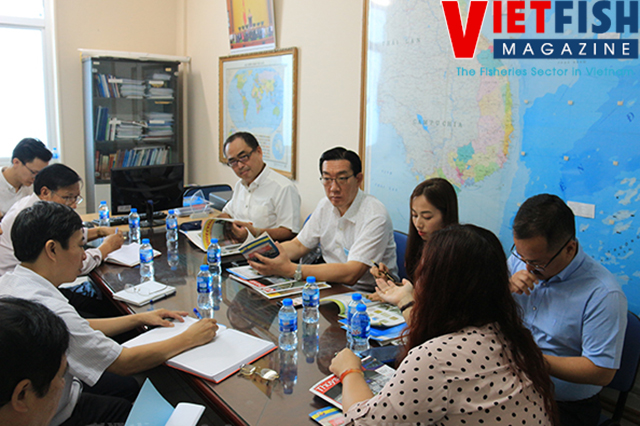 Vietnam Fisheries Society (VFS) has recently worked with Yong Sung System, Yong Sung Refrigeration (Kokea) last week in HàNội. General Secretary Hoàng Đình Yên and VFS's representatives from Vietnam Fishery Magazine participated into the session.
A representative of Yong Sung System, Yong Sung Refrigeration said in his speech that Yong Sung was a multinational company involved in research and fabrication of automatic machine system, cold storage, chain of seafood process and freezing. The company accounts for 80-90% of market share in Korea and wants to penetrate Vietnam's market because of developed fishery industry in the country. Firstly, Yong Sung is going to hold a seminar to introduce itself and create an opportunity to talk with local processing companies. The company is calling for support from Vietnam Fisheries Society.
VFS General Secretary Hoàng Đình Yên highly appreciated the company's proposal and supposed it to be suitable with actual situation of Vietnam's fisheries. He was delighted to have Yong Sung's products in the local market and promised to support the company to hold their seminar with necessary information. He suggested information of the seminar should be widespread so that Vietnam's companies will be aware of. Editor in chief of Vietnam Fishery Magazine Dương Xuân Hùng promised to help the company with advertisement of the seminar.
VFM