News
Vietnam set giant river prawn export target at $100 million by 2025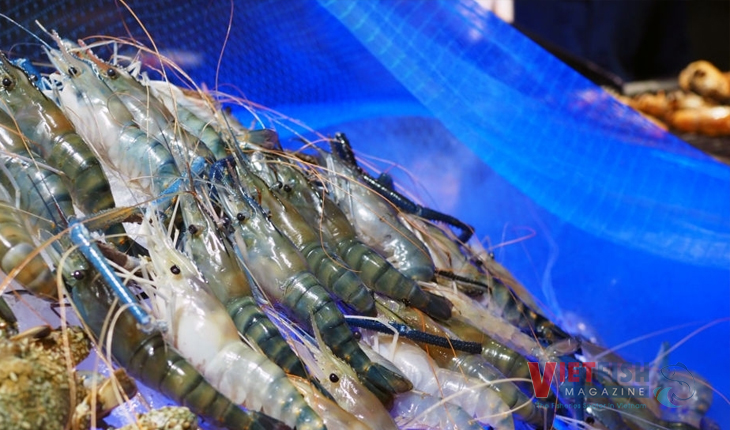 Vietnam aims to reach 50,000 ha of giant river prawn farming area by 2025, producing 50,000 tons, bringing in $100 million of export value.
The Minister of Agriculture and Rural Development has just accepted the project of boosting the production and exports of giant river prawn.
The project states that Vietnam aims to produce and provide high quality giant river prawn (2-3 billion pcs) for commercial culture by 2025, expand the farming area up to 50,000 ha and bring in 50,000 tons output. The country sets a target of reaching $100 million of export value (on-spot export included), with the growth speed of export volume reaching 14.8%/year.
So as to fulfil this target, the Ministry of Agriculture and Rural Development (MARD) determined significant tasks which involve studies and selection of sufficient and qualified broodstocks, studies and completion of post larvae production technologies, production system development, and provision of giant river prawn to significant provinces.
Besides this, key farming areas should be formed in accordance with ecological regions.
Especially, the market issue has been paid attention by MARD so that sales of giant river prawns will be facilitated. MARD requires a careful study and determination of demand, provision capability and consumption channels. Likewise, a media program should be set up to launch products and connect the consuming market with material providers. The electronic information system must be improved to update information of the market, companies, and trading organizations of giant river prawn.
As for exports alone, MARD will study the demand, taste of consumers and competitiveness against giant river prawn exporting countries to give solutions to planning and investment. Moreover, MARD will boost cooperation and sales of giant river prawn, iced and frozen prawn in potential markets such as China and ASEAN countries.
VFM