News
Vietnam to conduct blue transformation to secure sustainable fisheries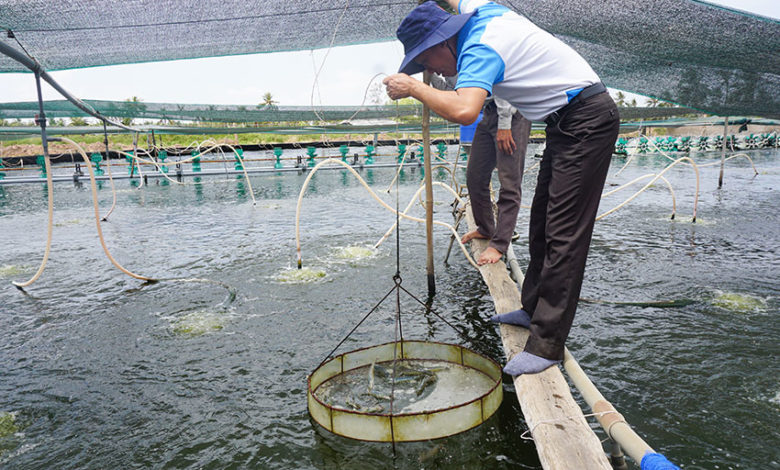 The Fisheries has recently been planned upon the target of green growth, environmental friendly assurance, decrease in exploitation and increase in aquaculture to protect aquatic resources.
According to Vietnam's seafood development strategy up to 2030, vision to 2045, the fisheries will become a modern and sustainable commercial economy with updated management skills and application of science – technology, thus the fisheries will play a vital role in the structure of agriculture economy and ocean economy. 
So as to achieve this target, the Ministry of Agriculture and Rural Development has mounted an effort to develop the fisheries in the direction of green growth for sustainability, environmental friendly and food safety assurance.
The consumption of seafood as food in 2030 is forecasted to increase by 18% as compared to 2018 and farmed seafood will account for 59% of the consumed food and about 36% of seafood output will be exported in 2030.
Higher demand will pave a new way for Vietnam's fisheries, however, together with risks about unsustainable production, probably resulting in negative environmental consequences and biodiversity degradation. Thus, businesses are encouraged to aim for sustainable and environmentally friendly production.
According to Deputy Minister of Agriculture and Rural Development Phùng Đức Tiến, the Ministry issued a Resolution about further investment into seafood infrastructure, period 2021-2025. The Resolution clearly determines that infrastructure must be invested statically for the effectiveness and sustainability of the fisheries.
Kiên Giang province has just approved a plan of investing into a project of sustainable development of fisheries in Hòn Đất district. The project will cover about 5,500 ha of land, be carried out within three years (2023-2026), funded up to 624 billion dong by IBRD under the World Bank and reciprocal capital of the province.
Cà Mau is boosting aquaculture of high value species by applying the shrimp-mangrove model. This is an organic farming model without using drugs and chemical substances, hence it helps reduce production cost and contribute to forest protection. Cà Mau spends 27,500 ha of land on shrimp-mangrove farms, with over 19,000ha being certified international standards (Naturland, EU Organic, Canada Organic, Selva Shrimp, ASC, BAP)
Deputy Prime Minister Lê Văn Thành has just signed the Decision no.911/QĐ-TTg dated July 29th 2022 ratifying the Project of protecting the environment in the range of fisheries activities, period 2021-2030. The Decision highlights the circular economy and green economy in the fisheries value chain and emphasizes a mission to terminate toxic substances in aquaculture. 
Coastal provinces are boosting the restructuring of the fisheries in the direction of "green growth" with exploitation being reduced and stocking being increased.
VFM