News
Vietnam to reduce plastic waste in fisheries industry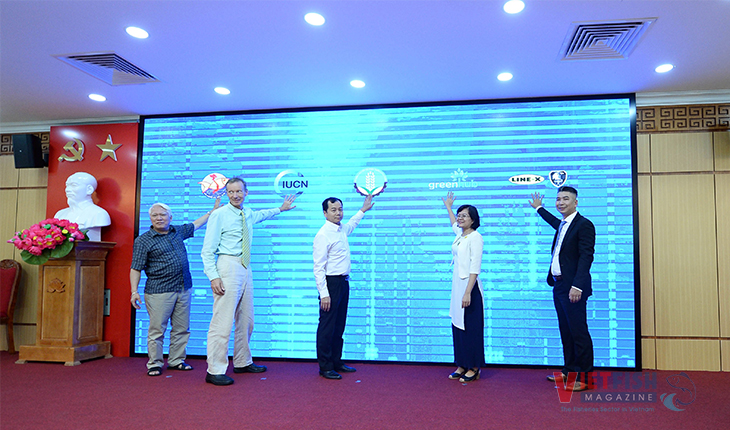 On Sep 25, the workshop "Management of plastic waste in the ocean with an aim to conserve biodiversity and living environment of marine organisms" was held in Hạ Long city.
This event was held by the Directorate of Fisheries and Quảng Ninh's department of Agriculture and Rural Development in association with IUCN and Greenhub.
Vietnam is the fourth country in the world struggling with managing plastic waste amount draining to the ocean, which is estimated to reach 0.28 – 0.73 million tons every year (Jambeck, 2015).
Plastic waste is causing significant risks to marine organisms. As much as 70% of large plastic plates floating in the ocean and 46% of garbage islands in the Pacifis were formed by fishing gears. Around 640,000 tons of fishing gears are left in the ocean every year.
The workshop was to discuss the partnership where an action program can be built to reduce the amount of plastic waste in the fisheries industry, and participants shared their experiences in managing plastic waste and committed to mount efforts in reducing plastic waste in the industry.
On Dec 01, 2018, the Prime Minister approved the Decision no. 1746/QD-TTg regarding the National Action Plan in managing plastic waste draining to the ocean, including specific targets in 2030, for example, around 70% of plastic waste will be reduced, 100% of lost or trashed fishing nets will be collected, 100% of coastal area, travelling destinations, homestays and tourism service places will refuse to use one-time plastic products.
During the workshop, a "Memorandum between IUCN and the Directorate of Fisheries" in the period 2020-2025 was signed, targeting in mainly five contents: launching the action plan of marine turtle conservation up to 2025, improving the management system of marine conservation areas, improving legal framework and setting up a scientific platform for the fund of conservation and development of marine resources, managing and conserving endangered and rare species, and managing the ecosystem and living environment of marine organisms".
VFM