News
Vietnamese shrimps going to EU is expected to grow thanks to EVFTA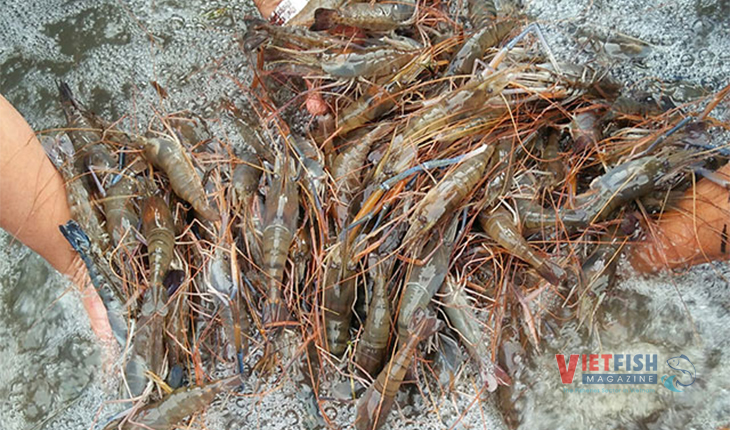 The EU is the fourth biggest importer of Vietnamese shrimp after the US, Japan, and China, accounting for 13.3% of the country's shrimp export value to the world. Shrimp exports to the EU saw a conservative decline from March to June this year, but slightly increased in July and August as compared to the same period last year and previous months.
The entry to force of EVFTA since early August has brought some hope for Vietnam's shrimp exports late this year.
After a conservative decline from March to June, Vietnam brought in nearly $54.2 million from exporting shrimps in July, up 2% compared to the same period last year. In the first eight months of 2020, exports of this species to the EU reached $29.4 million, up 26% as compared to the same period last year. Exports of shrimps to the EU may increase by 20% as compared to the same period last year.
After EVFTA became effective, export duties imposed on some Vietnamese shrimps going to the EU will be fully free such as shrimp HS 03061100 (iced green lobster, black tiger shrimp HOSO, frozen DP, frozen fresh PD shrimp, slipper lobster…) (current duty: 25%); shrimp HS 03061710 (frozen PD black tiger shrimp, frozen shrimp HOSO, frozen fresh shrimp, frozen black tiger shrimp, frozen fresh black tiger shrimp HLSO, frozen IQF, frozen white leg shrimp) (current duty: 20%), and shrimp HS 03061791, 03061792, 03061793, 03061799 (current duty: 12%).
Five years after the entry to force of the agreement, export duty imposed on shrimp HS 03061794 will be fully free from the current 18% while duties imposed on shrimp HS 16052110 and HS 16052190 will be adjusted from 20% to 0% after seven years.
Meanwhile, other competitors in the EU market like Thailand (without GSP and FTA), India (without FTA) and Indonesia (without GSP) are being imposed export duties at 12%, 4.2% and 4.2% respectively.
Vietnam's shrimp exports to the EU market is expected to be in a low speed upward trend due to the continuing impact by the covid-19 pandemic. Thanks to better advantages and duties of Vietnamese shrimps against competitors, the EU is paying more special attention to Vietnam's shrimp suppliers. Processed and packaged products served households are favorite to the EU consumers.
VFM