News
VietShrimp 2020 is about to take place in Cần Thơ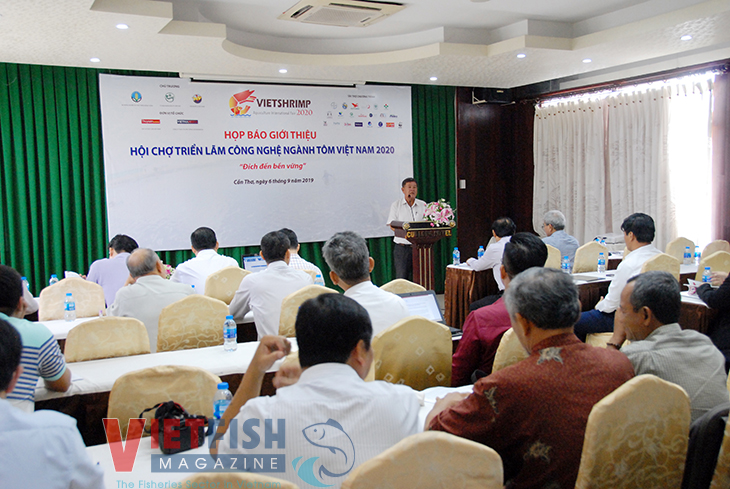 On the morning of September 6, in Cần Thơ, the third Fair of Vietnam Shrimp Technology Exhibition 2020 (VietShrimp 2020) was introduced in a press conference held by the Vietnam Fishery Society (VFS) in association with the Directorate of Fisheries and other agencies.
The Fair will run for three days, from 25 to 27 March 2020 at Cần Thơ Promotion Agency, located at 108A Lê Lợi, Cái Khế ward, Ninh Kiều district, Cần Thơ city, according to the organizers. It will have more than 200 booths hired by domestic and international companies related to to the shrimp sector and the fishing industry in general. Several seminars will be held with many managers, scientists, experts and company representatives attending as speakers.
Nguyễn Việt Thắng, VFS Chairman and Leader of the organization committee of VietShrimp 2020, said that Prime Minister Nguyễn Xuân Phúc approved "The National Action Plan for the development of Vietnam's shrimp sector until 2025" upon his determination of the economic value that shrimp can bring. The plan will guide Vietnam's shrimp sector to become a sustainable production industry that will be able to adapt to climate change, protect Vietnam's ecology and environment, enhance product quality and value, promote production efficiency and competitiveness, and bring real benefit to farmers, companies and the country.
With theme "Sustainable goal", Mr Thắng said, VietShrimp 2020 hopes to contribute to connect managers, scientists, traders, and farmers together so that they can introduce advanced technology and modern systems, help each other with production, consumption, quality, and value improvement, and ensure benefits to Vietnam's shrimp industry. Besides, the fair creates a good chance for introducing Vietnamese shrimp products to international markets in order to gradually fulfill the dream of penetrating markets all over the world.
Some photos came from the press conference: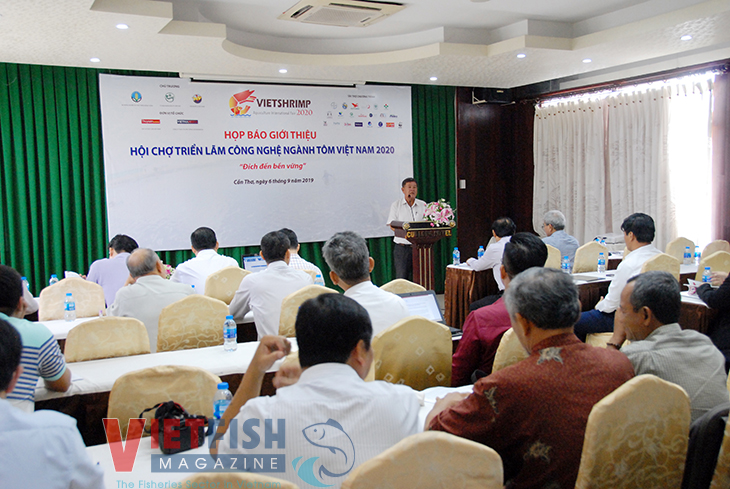 VFM