News
Warning of organic pollutants from aquaculture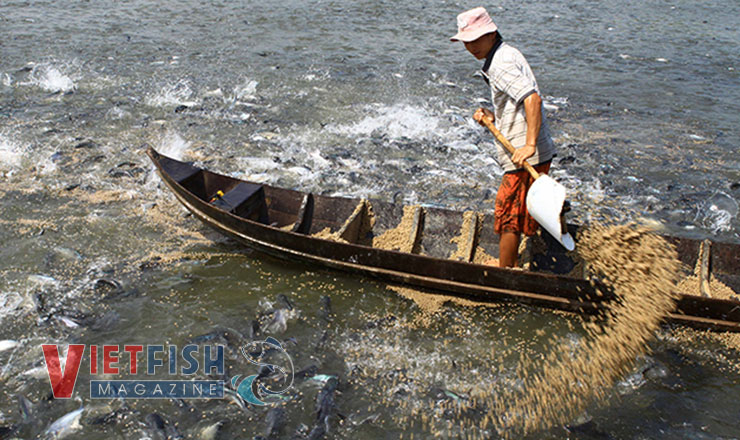 According to reports from the Mekong Delta provinces, the stocking areas of farm-raised shrimps have reached 708,436 ha, equal to 102% of the same period last year. The white leg shrimp farming area reached 84,519 ha, equal to 90.3% of the same period last year. Organic pollutants have been detected in provinces.
Organic pollutants found in "shrimp industry center"
Bạc Liêu is building a "national shrimp industry center" and has spent 130,905 ha stocking brackish water shrimp as of Sep 2020, equal to 99.08% of the same period last year, with 18,400 ha of super-intensive, intensive and semi-intensive farm (94.36% of the same period last year), 112.505 ha of improved extensive farm (99.9% of the same period last year). Eight companies and 331 households have participated in super-intensive practices of 1,228.76 ha.
As many as 8,510 ha of shrimp farms have been damaged , up 48.52% in all models, with 4,488 ha of improved extensive farms (accounting for 30-70%) and 4,022 ha of super-intensive, intensive and semi-intensive farms (accounting for more than 70%). As compared to the stocking area, the damage percentage accounts for 6.3%, with intensive and semi-intensive models accounting for 22.2%.
Bạc Liêu's Sub-department of Fisheries said that it was mainly attributed to summer heat and sharp increase in salinity which made environmental factors change beyond the limits and created favorable conditions for pathogens to grow. In the north of the National Highway no.1A, a large amount of shrimp was found dead from March to May, July and August because most farmers failed to either pump enough water to the ponds or build a sediment basin to provide water when necessary.
In 2020, Bạc Liêu implemented an environmental survey in hotspots of shrimp cultivation in the province and buffer area, Viet-Uc Bạc Liêu Company. The survey has been conducted since March with 113 samples of water source and 64 samples of water from representative grow-out ponds from each farming area. "The result showed that NH4+, COD, salinity, DO, TSS, Vibrio parahaemolyticus of 5/8 channels frequently cross the line. COD, sum of Vibrio, and Vibrio parahaemolyticus frequently cross the line", reported the Sub-department. Besides, many parameters proved organic pollutants.
Warnings of the DOF
The Directorate of Fisheries (DOF) said that in the first nine months of 2020, Ria no.2 was assigned to work with the Mekong Delta provinces to implement environmental surveys in 37 brackish water shrimp farming areas in five provinces Bến Tre, Trà Vinh, Sóc Trăng, Bạc Liêu and Cà Mau. The results showed that the frequency of degree, pH, DO, salinity, alkalinity, nitrite, ammonia, phosphate, TSS, COD, Vibrio sp., Vibrio parahaemolyticus all cross the value and increase by 8%, 2,5%, 38,5%, 2,5%, 2,0%, 36%, 24,5%, 2,5%, 54%, 14%, 45%, 73,5% respectively in intended brackishwater shrimp farm and 5,9%, 7,0%, 48,5%, 1,8%, 0,4%, 35,7%, 35,4%, 15,8%, 59,6%, 13,2%, 37,5% respectively in shrimp farming areas for exports.
The DOF gave a warning that parameters of ammonia, phosphate and nitrite in farming areas of Cà Mau province are higher than limits and organic pollutants were detected. The surveyed areas in Bạc Liêu showed an increase in TSS and low amount of dissolved oxygen.
"As forecasted, the Mekong Delta provinces will experience heavy rain, flood, and storms in the Biển Đông Sea in the last months of 2020. Heavy rains and floods from the upper stream will bring organic substances, wastes, discharges from factories and pesticide from fields, making water resources be polluted and changing environmental factors which may result in bad impact to the growth and development of farm-raised species", emphasized DOF.
VFM