Aquaculture
Bạc Liêu to build three organic rice-shrimp farms following global standards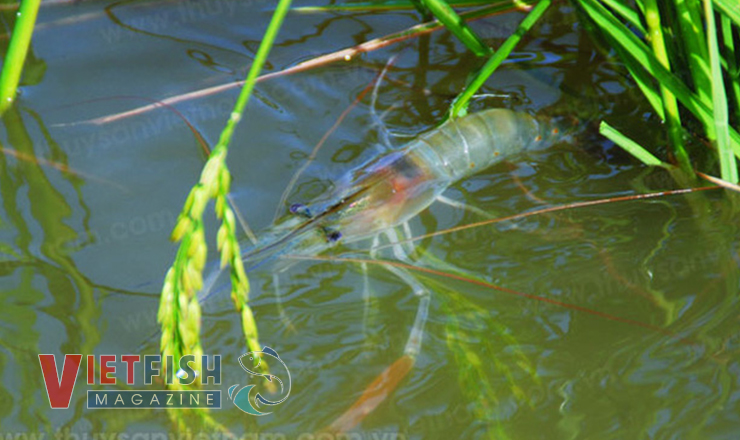 Bạc Liêu People's Committee has just produced a plan to develop organic rice-shrimp farms for safety assurance to the north of National Highway No.1A by 2020, vision to 2025 in the province.
Rice-shrimp farms have been recognized as a sustainable practice in Bạc Liêu in recent years as they helped bring in high efficiency in social economic development and environment.The province has focused on significant areas having high potential of rice-shrimp farms like the northern National Highway no.1A, including HồngDân, Phước Long districts and Giá Rai town. Total 70,278 hectares have been spent on this practice, accounting for 51.47% of aquaculture area in the province.
However, this practice depends much on the weather, fresh water source and farming technique. For the efficiency of the practice, BạcLiêu People's Committee worked out a plan to develop an organic rice-shrimp farm for safety assurance to the north of National Highway No.1A by 2020, vision to 2025.
The planned areas will follow technique process from crop schedule, rice varieties, cultivation method to general disease control. Farmers will be helped with seeding, materials and provided with training courses to learn production process and cultivation method for efficiency and safety assurance.
Besides, inorganic production will be replaced with safe method (chemical fertilizers and pesticide be replaced with organic fertilizer and biological pesticide) to produce organic shrimps and rice in accordance with organic rice-shrimp farm practice.
Traditional practices will be replaced with new production method to increase outcomes and quality of rice and shrimps that are sustainably developed in compliance with schemes like VietGAP, ASC, Organic.
The province is spending 150 hectares on building three organic rice-shrimp farms within 2019-2020 and intends to expand to 1,200 hectares ever since. Besides, full production process of organic rice-shrimp farms in Hồng Dân, Phước Long districts and Giá Rai town will be supported by companies to get certificates of organic products in compliance with global schemes in terms of farmers, cooperatives, production areas. If successful, those products will satisfy requirements to export to EU, US, Japan or other potential markets to increase product value and raise farmers' income.
The province plans to reach 41 thousand hectares of rice-shrimp farms by 2025, with production outcomes of shrimp reaching 20.5 thousand tons and rice 190.24 thousand tons, leaving $400 million worth of export volume of the southern National Highway no.1A by 2020 and $500 million by 2025.
Chairman of Bạc Liêu People's Committee has just signed Decision o.1042/QĐ-UBND dated 07 June 2019 about establishment of the Steering Committee for building organic rice-shrimp farms along the National Highway no.1A by 2020, vision till 2025.
VFM