Aquaculture
Prevent and handle cases involved in chemical contaminants injected in shrimps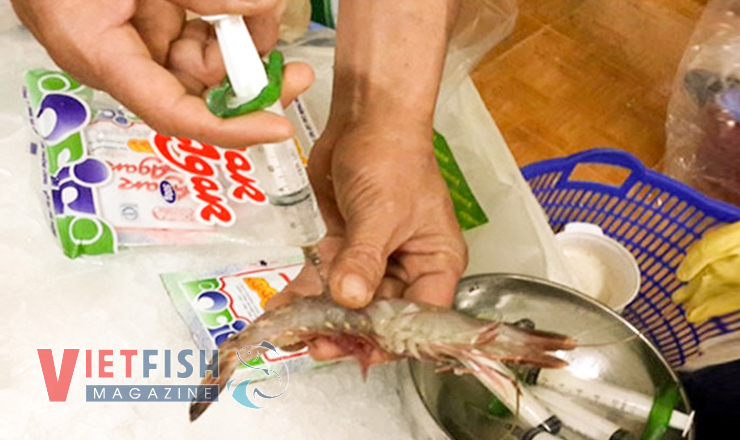 The National Steering Committee 389 requests competent authorities to enhance control, carry out further patrol, and improve management to quickly discover, prevent, captured and handle cases involved in chemical contaminants injected in material shrimps and shrimp products.
This is firmly stated in the official document no.18/BCĐ 389-VPTT by Minister of Finance and Standing Deputy Director of National Steering Committee 289 Đinh Tiến Dũng requiring the Committee and Ministries of Finance, Industry and Trade, Police, Defense, Agriculture and Rural Development, Science and Technology, Transport and Communication and competent authorities to enhance their control to prevent farmers from injecting chemical contaminants into material shrimps and producing and trading contaminated shrimps.
As stated in the document, the National Steering Committee 389, Ministries, Sectors, Authorities of Cities and Provinces must instruct competent forces, unit, and local authorities to fully and effectively perform the orders given by the Government, Ministries and central sectors regarding to control, prevent, and handle cases involved in injecting chemical contaminants into shrimps and trading contaminated shrimps. Provincial steering committee 389 must assign a local leader to bein charge of the order performance.
Farmers and producers must be well informed of serious harm and influence of the injection. Then they will not cover or work with those who are in contravention of national regulations. Violated cases must be promptly detected and those who detect, prevent, capture and handle violated cases should be commended and rewarded.
VFM