Aquaculture
Quảng Ninh builds a sustainable black tiger shrimp model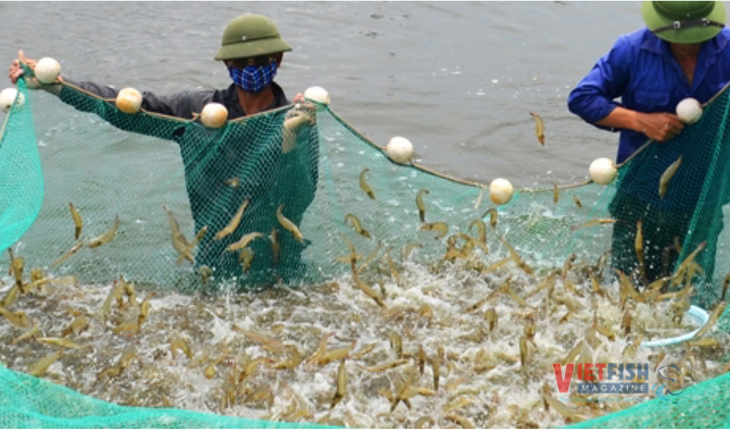 The National Agricultural Extension Center is working with the Quảng Ninh provincial Agriculture and Rural Development Department to hold a workshop to evaluate and spread the black tiger shrimp model 2019.
According to the Directorate of Fisheries, the seafood industry will contribute as much as 30-35% of the GDP of the agriculture-forestry-fishery sector, speeding up the annual production value of seafood from 8-10% per year. The export volume is expected to reach 8-9 billion $USD and total seafood yield will range from 6.5 to 7 million tons with farmed products accounting for 70%.
Brackish water aquaculture continues to boost key products to meet the market demand in accordance with ecological conditions and exports. Particularly, two kinds of brackish shrimp being reared in 30 provinces includes black tiger shrimp and white leg shrimp.
Black tiger shrimp is being reared in such main practices as intensive, semi-intensive, improved-extensive, and shrimp-rice rotation. Representatives of seafood companies have proposed for solutions to difficulties and challenges of farming, controlling the farming area, supervising the stocked animals and reducing the chemicals.
Doctor Bùi Quang Tề of the Research Institute for Aquaculture no.1 said that farmers should control the diseases from spreading, which is difficult as they had to spend so much money on handling the new disease.
"The testing of medicine takes time and the using needs to be cautious, not to be wasted. We have recognized the impact of climate change on salinity and new disease outbreaks every year", said Tề.
According to the Vice Director of Quảng Ninh Fishery sub-department Vương Văn Oanh, the provincial aquaculture is changing from improve-intensive practice to semi-intensive, intensive and super-intensive models, which account for 30% of the farming area. The facilities for production and aquaculture are being invested.
"The Center of hi-tech broodstock production and trial cultivation in Đầm Hà district is 125ha wide with capacity of 3.5 billion post larvae. Shrimp farm is 10,821 ha with 4,671 ha of white leg shrimps and 6,150 ha of black tiger shrimp. The commercial shrimp culture area accounts 5.83% of the country's super-intensive farms, achieving 13,930 tons of yield. We continue to recognize brackish shrimp as the key species", said Oanh.
VFM