Aquaculture
Vietnam well manages tuna fishing in the South Pacific Ocean and West Asia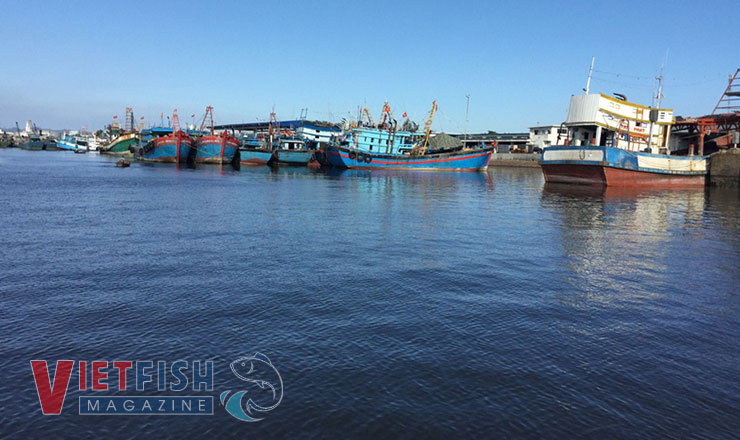 Vietnam started the project of "Management of tuna….in the South Pacific Ocean and West Asia" sponsored by the New Zealand Government. The project runs in 2019-2022. 
Achievements in 2019
Vietnam's relevant agencies and experts of the Secretariat of the Pacific Community and Western and Central Pacific Fisheries Commission (WCPFC) discussed the policies, legal regulations, sectors, number of trips, and technical training in March 2019. Vietnam hereby was proposed to carry out the observer program over tuna fishing with at least 32 trips every year to provinces that are parts of the project, and work out a legal scheme and policy for the observer program implementation (in accordance with WCPEC's regulations). The project WPEA-ITM will help train observers and formulate a policy of the program implementation in compliance with Vietnam's conditions.
In June 2019, Vietnam's relevant agencies and experts of the Secretariat of the Pacific Community evaluated what Vietnam had been doing to take tuna samples, tally the boats, estimate the tuna output in provinces, assess the country's natural resources and tuna fishing, and record the data on Vietnam's tuna exports and imports. After discussion, they came to an agreement of data on output, boat organization, social-economic achievements related to Vietnam's 2018 tuna fishing (upon WCPFC's request of annual reports).
In October 2019, Vietnam set up a training course and invited experts from the Secretariat of the Pacific Community and WCPFC to train 13 officers with professional competence in tuna fishing boats including regulations of observers developed by WCPFC, classification of tuna and other exploited species, forms and information filling tips, and the code of behavior of observer while working on board. Twelve of thirteen officers, who were qualified and granted Certificates of attendance, learned necessary skills, professional knowledge and requirements of an observer trip out to the sea.
In November 2019, a workshop of training to use the database of TUFMAN2, review and modify TUFMAN2 in accordance with actual conditions and requirements of Vietnam was held. A classified TUFMAN2 software for Vietnam was completed on the basis of TUFMAN1 to help collect and store data of commercial tuna fishing and the software of dump data made upon users' request. Six trained observer officers were sent to 6 boats in Phú Yên and Bà Rịa – Vũng Tàu. The remaining two boats, which were pending due to fishing season ending, would be merged to the 2020 plan.
Plan of 2020
According to the Scientific and Technological and International Cooperation Department (under the Directorate of Fisheries), Vietnam will adopt a 2020 plan (funded by ODA) in accordance with targets and directions of project documents and plans of countries that are parts of the project. Vietnam will attend workshops and professional training courses held by the Secretariat of the Pacifc Community and WCPFC and the annual meeting held by WCPFC in 2020.
The country will adopt a policy and scheme to implement the observer program, hold workshops to evaluate the domestic tuna output in 2019, carry out training courses and collect data to send to local officers, conduct training courses of TUFMAN2 software to collect data and observer program of tuna fishing for 10-12 officers, set up workshops of evaluation method and management guidance of Vietnam's tuna fishing (maybe for three countries). As for the reciprocal capital, Vietnam will collect data of provincial tuna fishing and carry out observer programs in tuna fishing boats.
VFM