Fisheries
Vietnam to stop illegal fishing in foreign territorial waters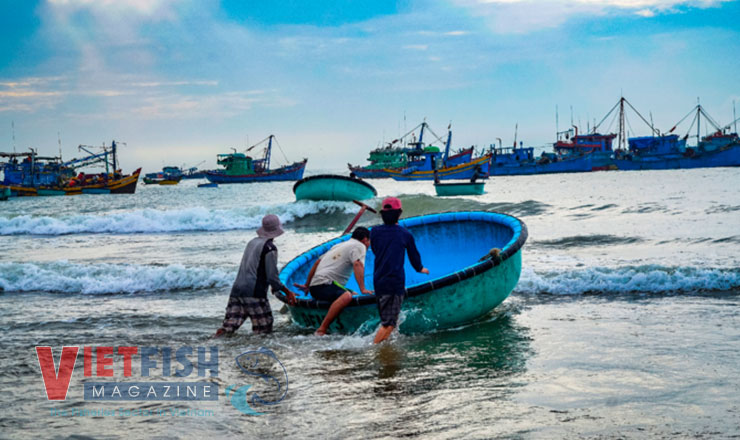 Prime Minister of Vietnam has requested Ministry of Agriculture and Rural Development to report the performance of recommendations made by the European Commission (EC) in fighting against illegal, unreported and unregulated fishing (IUU).
Accordingly, Ministry of Defense, Ministry of Police, Ministry of External Affairs, Ministry of Finance, Ministry of Transport, Ministry of Communication and Information, relevant sectors and People's Committee of coastal cities directly under the Central are requested to gather their resources and forcefully implement Fisheries Law 2017, enclosed instructions and requests made by Prime Minister in Official Order no.732/CD-TTg dated 28/5/2017, Instruction no.45/CT-TTg dated 13/12/2017, Decision no.78/QD-TTg dated 16/1/2018, Official Order no.1275/CD-TTg dated 19/9/2018 and other related document.
People's Committees in coastal provinces and cities directly under the Central will handle violated cases involved in IUU, especially prevent and stop fishing boats and local fishermen from exploiting marine species illegal in foreign territorial waters upon Prime Minister's orders. They are supposed to give strict sanction to continued violated cases.
Provinces and cities actively enhance their human resources and materials to improve the prevention of IUU with an aim to reach termination to IUU in local areas as soon as possible. They are supposed to embrace themselves for the incoming discussion with the Inspection Delegation of EC (intentionally in May 2019) with good results.
People's Committees in coastal provinces and cities directly under the Central will answer to the Government and Prime Minister about the prevention of IUU in local areas, results of the discussion with the EC's Inspection Delegation, and negative impact on the country's general efforts to remove the "yellow card" warning.
VFM