Markets
Pangasius prices in June decreased by 40% from last year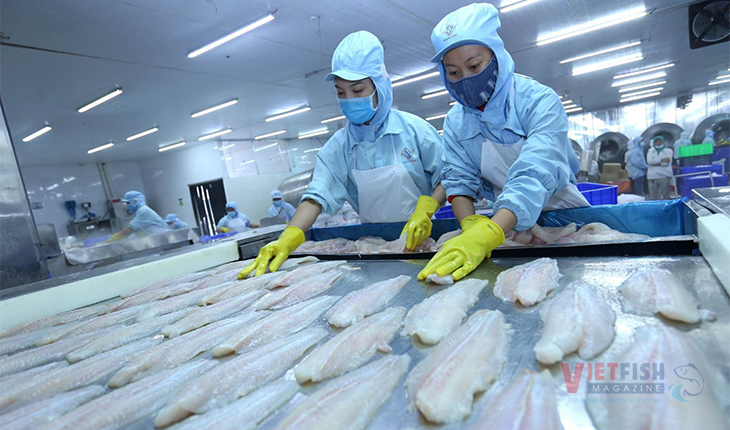 Pangasius material in the Mekong Delta has been always at low prices, ranging between 18,000 dong and 19,000 dong/kg (size 700-800g/pc), meanwhile the production cost was 21,000-22,000 dong/kg, down 40% from the same period last year.
Production of pangasius broodstock in the first six months of 2020 was stable in the Mekong Delta, according to the Directorate of Fisheries.
The stocking area reached 4,530 ha by June (equal to 95.7% of the same period last year). The harvest area is 1,536 ha (equal to 78% of the same period last year).
Pangasius output is estimated to reach 587.3 thousand tons by June 2020, equal to 86.5% of the same period last year, reaching 36% of the 2020 plan.
Earlier 2020, the production, processing and exports of pangasius are on the decline due to double impact of the COVID-19 pandemic and long lasting salt intrusion.
Meanwhile, pangasius output in 2019 reached 1.72 million tons, resulting in a surplus and consumption difficulties. The dependence on exports has dragged the industry into challenges when orders are canceled or delivery is delayed to after the social distancing order is placed in most importing countries.
In May, pangasius exports saw a plunge up to 39% as compared to the same period last year, down to $106.6 million.
Big-sized companies mainly purchase pangasius from contracted farmers instead of buying from outsiders, according to the Agrotrade.
The market is sluggish due to stagnant business with a few amounts of new order, high stockpiles and low exporting prices.
As forecasted by the Agrotrade, if hard hit countries can contain the coronavirus and reopen the country, pangasius exports will recover.
VFM