Markets
Tiền Giang: Price of clam went up, farmers are excited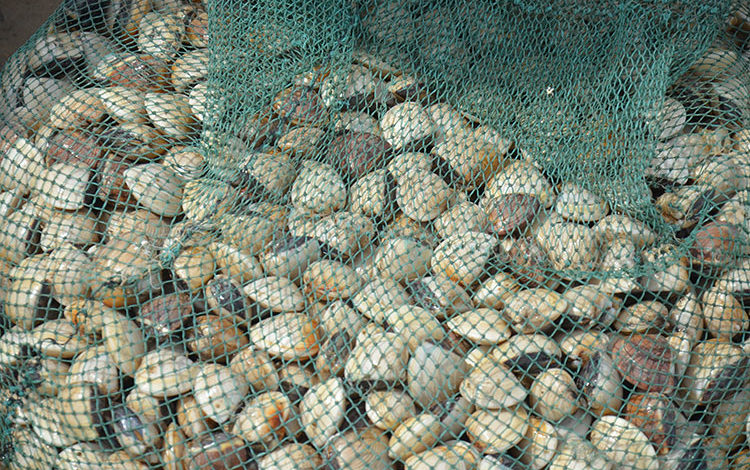 The price of commercial clam in the area specializing in rearing clams area in Tân Thành beach of Gò Công Đông district, Tiền Giang province is ranging between 30,000 and 40,000 dong/kg, depending on sizes, up 10,000 dong/kg from the same period last year. With the average output of 15 ton/ha, clam farmers can earn 400-450 million dong/ha at this time.
The province spends 2,300 ha of land on rearing clams and 4,000 ha on shrimp farms, annually harvesting about 16,000 tons of shrimp and 15,000-17,000 tons of clam, which are mainly for exports.
Gò Công Đông district has 2,200 ha of clam farm, mainly in Tân Thành commune, annually achieving an average output of 20,000 tons. Clams in Gò Công are qualified and favored by consumers in the province and auxiliary localities. The district is working with the provincial Sub-department of National Agro-Forestry-Fisheries Quality Assurance to build a MSC standard for Gò Công clams, aiming to penetrate developed markets such as the EU, the US, and Japan.
Besides focusing on coastal clam farming, sectors, departments, and localities have finalized documents for MSC certification of Gò Công Đông clam farming. Moreover, the project "Development of sustainable supply chain of Clam in Vietnam" funded by the European Union has been deployed in Tiền Giang province. A research of clam farming model is being carried out in Tân Thành commune of Gò Công Đông district in association with the Institute of Aquaculture no.2.
VFM