News
Anti-dumping duties of Vietnamese pangasius to the US lowered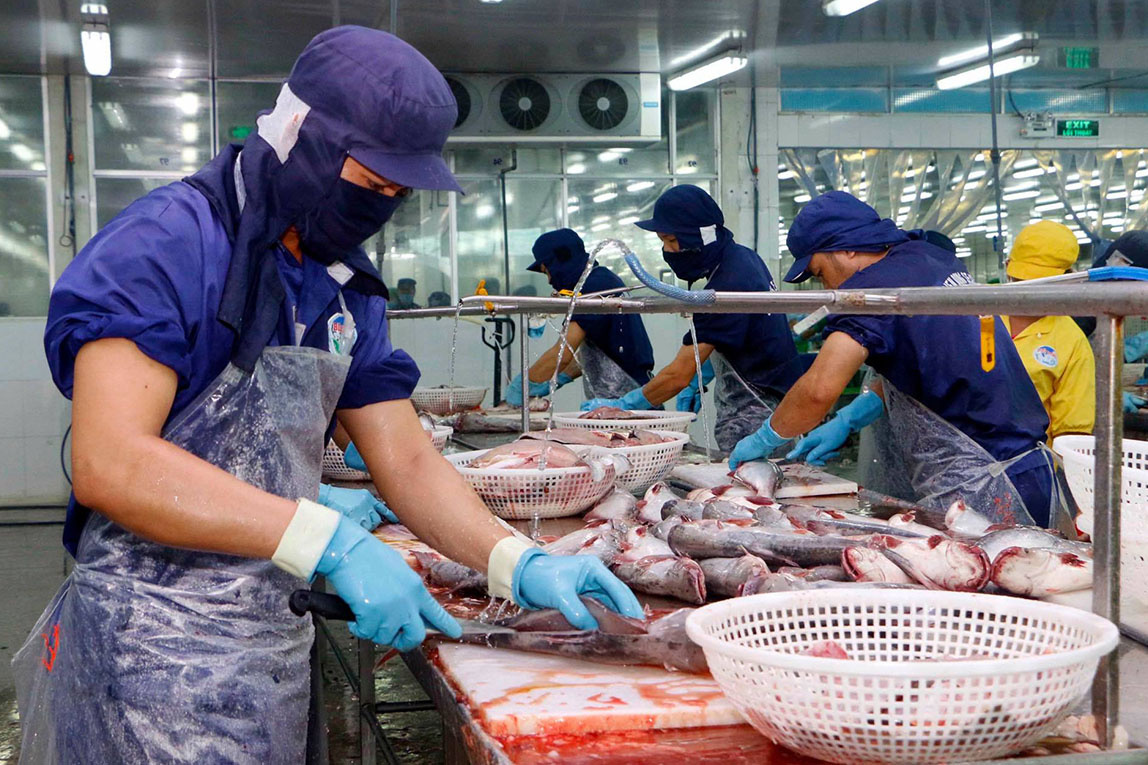 The anti-dumping duties of Vietnamese pangasius have just been announced to decline as compared to the same period last year. The two business defendants would be imposed the duty of 0 USD/kg and 0.14 USD/kg.
According to VASEP, on Sep 12, the Federal Register announced the conclusion of the 19th period of review (POR 19) on Vietnamese frozen pangasius fillet exported to the US from Aug 01, 2021 to Jul 31, 2022. 
The two defendants, Vinh Hoan Corporation and Caseamex, retained the anti-dumping duty of 0 USD/kg and 0.14 USD/kg respectively.
I.D.I, Cafatex, Loc Kim Chi and Hung Vuong Corporation would be imposed the same tax of 0.14 USD/kg.
According to VASEP, the tax rate announced on POR19 was less than the final result of the previous period.
As of Aug 15, Vietnam's pangasius exports to the US reached USD 169 million, down 59% from the same period last year. According to businesses, the US has been the leading importer of Vietnamese pangasius, and yet one of the markets seeing the sharpest decline since earlier this year.
VASEP said that demand for seafood and pangasius is rising. The POR 19 result helps farmers have faith in exporting pangasius in the next few months.
The anti-dumping duty has been the biggest trade barrier faced by Vietnamese pangasius businesses in the US. However, the US has always been the biggest importer of Vietnamese pangasius and seafood.
VFM