News
Plan to remove "yellow card" in 180 days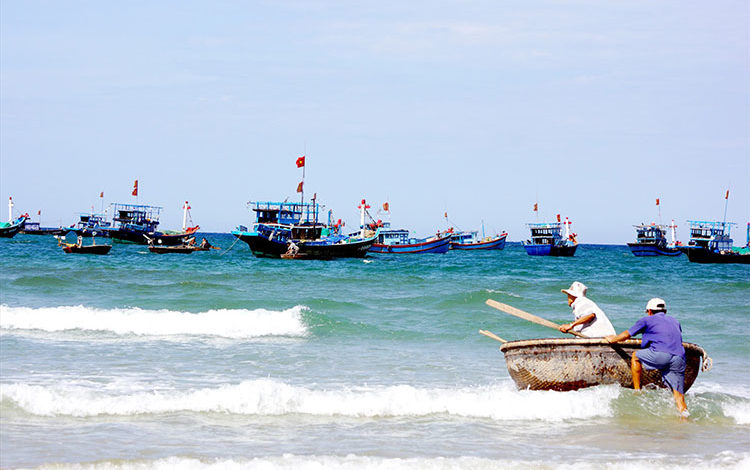 Leaders of the management institute of fisheries and seafood exploitation reports that even though the Prime Minister requests to bring the fisheries surveillance to full strength, only 8/28 coastal provinces and cities have established fisheries surveillance units.
On March 09, in Hanoi, the Ministry of Agriculture and Rural Development and relevant units held a meeting to speed up the schedule of the 180 day action plan upon the Decision no.81 by the Prime Minister regarding IUU fighting.
As for the 180 day action plan, Director of the Directorate of Fisheries Trần Đình Luân said that workshops have been held by the Central and local authorities so as to perform EC's recommendations about removing the IUU "yellow card". Besides, People's Committees of coastal provinces and cities are requested to perform the action plan by official documents.
Coastal cities and provinces have issued action plans and strengthened forces to fight against IUU fishing.
Some localities have boosted media channels, worked with the coast guard and border guard to draw up documents of violated fishing vessels, sent officers to work with the fisheries trade union council to disseminate information about not trespassing foreign waters.
As for management, fishing boats must be controlled and violations must be legally punished. The Directorate of Fisheries has sent inspection units and requested localities to cooperate with competent forces to check fishing boats that fail to connect and wrongly install or remove the surveillance system, and update fishing boats vulnerable to IUU behaviors.
As for the establishment of local fisheries surveillance forces, Nguyễn Quang Hùng, Deputy Director of the Directorate of Fisheries said that there have just been 8/28 coastal cities and provinces setting up the fisheries surveillance forces. Meanwhile, the Decision no.81 stated the Prime Minister's request of early establishment of fisheries surveillance forces, besides the IUU project requests localities to consolidate and set up fisheries surveillance forces.
VFM