News
Kiên Giang: Shrimp production increased by nearly 17% over the same period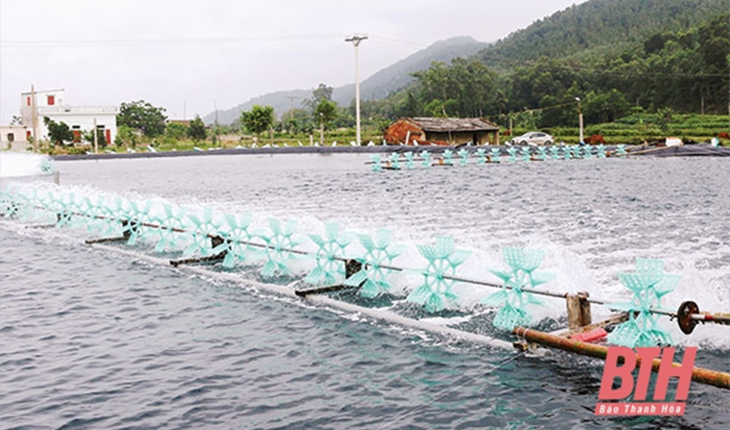 Although the southern provinces and cities were heavily affected by COVID-19, social distancing significantly affected agricultural and aquaculture production, but shrimp farming in Kiên Giang province still grew at a high rate, increasing by nearly 17% over the same period in 2020.
According to the Kiên Giang Department of Agriculture and Rural Development, by the end of September, farmers in the province had stocked 135,364 hectares of brackish water shrimp, nearly completing the whole year plan (136,000 hectares); harvested shrimp output reached more than 84,000 tons, an increase of nearly 17% over the same period.
In which, model shrimp – rice reached ​​102,714 hectares, with more than 32,000 hectares of giant freshwater shrimp farming, the rest is black tiger shrimp or polyculture of black tiger shrimp with Litopenaeus vannamei and sea crab. More than 29,000 hectares of improved extensive farming and 3,583 hectares of industrial and high-tech farming, mainly Litopenaeus vannamei farming.
Localities with large farming areas and large shrimp production, including An Minh district of more than 52,000 hectares, harvested shrimp output of nearly 21,200 tons, Vĩnh Thuận over 29,000 hectares, output 16,750 tons, An Biên more than 24,000 ha, output 9,000 tons. Although Kiên Lương district has a farming area of ​​only 7,507 hectares, it has 2,157 hectares of industrial intensive farming, harvested shrimp output is 18,812 tons.
Due to the outbreak of the COVID-19 disease, the price of raw shrimp has dropped, which is still remaining low. Specifically, the price of 30 black tiger shrimp pcs/kg is at 170,000 – 175,000 VND/kg. The price of Litopenaeus vannamei of 100 pcs/kg is purchased by traders from 70,000 to 75,000 VND/kg. At this price, farmers' profits are very low, especially in industrial intensive farming, with high investment costs.
VFM