News
Long An spends 1,244 billion dong developing the brackish shrimp farming area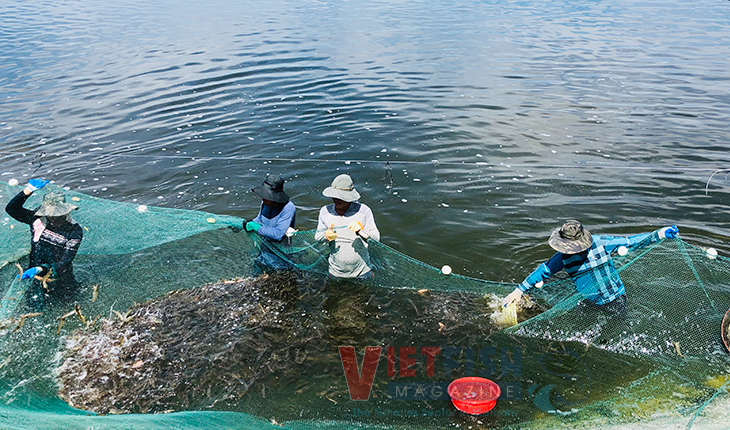 Long An plans to invest 1,244 billion dong into a brackish shrimp farming area, mainly in Cần Đước, Cần Giuộc, Tân Trụ and Châu Thành districts, in the period 2020-2025.
This includes as much as 588 billion dong distributed from the central government budget, which will be used for rehabilitation and investment into infrastructure of production facilities and shrimp farming areas on trial.
The provincial budget 33.4 billion dong is used for environmental survey and warning, disease supervision, science and technology transferring, and trade promotion.
The other 624 billion dong mobilized from the socialization budget is used for rehabilitation, improvement and investment into infrastructure of shrimp cultivation facilities, buying post larvae, feed, equipment and machines. Long An authority sets a target of building more than 6,800 ha (including 200 ha of hi-tech farm) in 2020, producing over 15,000 tons valued at 1,180 billion dong. The brackish shrimp farming area will reach 4,400 ha in 2025 with 500 ha of hi-tech farm, bringing in 16,500 tons valued at 1,300 billion dong.
VFM