News
Long An to destroy all freshwater lobster and crawfish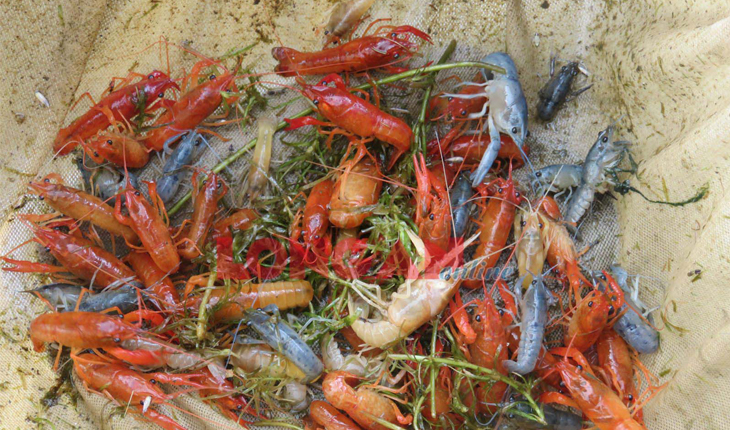 In the morning of August 31, Tân An's Police Office in Long An province teamed up with relevant sectors and the owner of an ornamental fish farm in An Thuận II, ward 7, Tân An City to destroy all of their freshwater lobster and crawfish.
The destruction was carried out after Hồ Chí Minh Research Institute for Aquaculture No.2 (RIA 2) had a result determining freshwater lobster and crawfish to be prohibited for farming by the Ministry of Agriculture and Rural Development (MARD).
The farm owner T. P.M.T fully cooperated with competent authorities to use chemical substances to destroy the animals, which were reared in 150 plastic lined ponds, according to a representative of Tân An Police Office.
After the destruction, competent authorities need to monitor and regularly check any follow-up farm owned by Mr. T.P.M.T to prevent him from rearing such species. At the same time other ornamental fish farms were checked whether they contained these species.
Mr. T. P.M.T said that he hadn't been aware of freshwater lobster and crawfish being on the list of prohibited species until competent authorities showed up at the farm. He committed not to seed or farm these two species in the future.
VFM