News
Sustainable solution to shrimp sector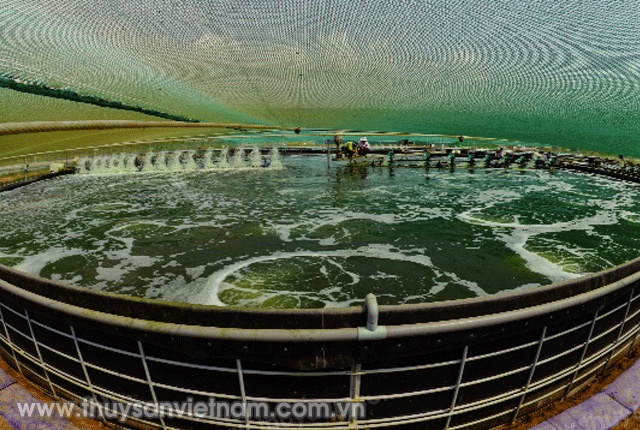 On-going fluctuating prices of shrimp have made farmers pay more attention to nutrition solutions, biotechnology based farming, and effective practices to minimize generated expenses during the process of managing ponds and health of species recently.
Nutrition
Being able to specially trigger the resistance system of shrimp, β-glucan is added to all lines of feed produced by Skretting such as Mega Mega, Gamma, Sapphire, Tomboy, and Xpand. In 2018, Skretting introduced special feed Lorica after many years long research period and achieved great success. The ingredients of Lorica interact with each other to support shrimp's health, reduce pH in its intestinal, inhibit and reduce the number of harmful bacteria; hence, prevent bacteria connection and eliminate their impacts. Lorica is warned to use at least 7-10 days before the hard time that can result in shrimp getting stressed and within the first month when shrimps are transferred to another pond.
Reducing production cost by shortening the time of rearing shrimps to desirable size is an effective method. In 2019, Skretting introduced Xpand and helped farmers curtail a great amount of production cost by rearing shrimps to weigh up to desirable size earlier; hence, shortening production time. Xpand helps shorten the time of shrimp's feed intake. Skretting's studies show that Xpand pallets are transported in shrimp's intestinal quickly. This affirms that Xpand helps shorten the time of nutrition intake and boost the dissociation.
Apply biotechnology
Shrimp pond is a closed ecosystem where shrimps and zooplankton interact with each other and affect the cycle of transition of organic substances, causing the accumulation of dissolved organic material at the bottom of grow-out ponds from left-over feed and manure. Besides, the more shrimps weigh up, the more feed should be put into grow-out ponds, resulting in more discharged substances. Thus, microbiological products are prioritized during this time.
The first product in AOCare series is a sustainable solution to deal with water quality, helping increase productivity sharply. This is a microbiological product that treats water and provides a great amount of bacteria such as Bacillus (more than 1.5×109 CFU/ml) and Pediococcus acidilactici with high purity and easy usage. It is designed to activate bacteria which will take advantage right after being brought to the environment and swiftly compete and dominate harmful bacteria. Experimental results carried out by Skretting shows that this microbiological product helps reduce the density of Vibrio down to 50% within 24 hours.
Safe and sustainable farming model
According to statistics, 80% of risks in shrimp ponds are attributed to diseases caused by viruses and 20% are driven by other reasons. As many as 60-70% of farmers use antibiotics when shrimps are infected. The containment and consequences resulted in generated cost and made the crop less effective and sustainable. With an aim that prevention than cure, some farming models are designed to help reduce the disease outbreak, ensure a source of organic, safe and high value shrimp. Thus, experts and technicians of Skretting have completed and introduced the SUCCESS sustainable shrimp farming model to improve biosafety and enhance the process of pond management, helping reduce a great amount of generated cost and possible disease outbreak during the cultivation.
VFM