News
The attraction of VietShrimp 2020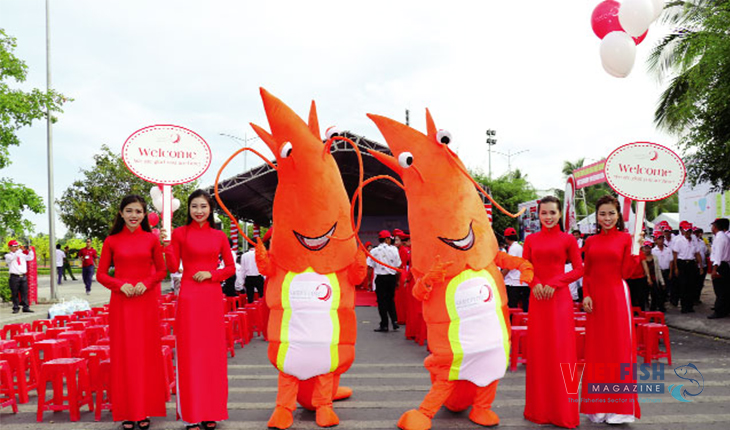 VietShrimp 2020 will attract over 200 exhibiting companies, two third of which have been registered by September 2019, according to the organizers.
Considerable support from companies
With an aim to reach a sustainable shrimp sector, the Vietnam Fisheries Society cooperated with the Directorate of Fisheries to hold the VietShrimp 2020 where the participants have a chance to exhibit and introduce their products, look for partners and boost the domestic shrimp sector.
There will be more than 200 booths registered by 150 domestic and foreign units, processors and traders who are expected to introduce a various number of products from fries, veterinary medicine, bioproducts, feed, equipment and machines to technique services and advanced technology solutions.
Two third of 200 booths have been registered by many credible and major trademarks of the fisheries industry in general and shrimp sector in particular such as C.P Vietnam Corporation, Skretting, Viet-Uc Corporation, De Heus, New Hope, Dương Hùng, Bayer, Vĩnh Thịnh Biostadt, Thần Vương…
Enhance international media
The previous VietShrimp fairs were highly appreciated by companies. As the fair was a good opportunity to introduce to shrimp farmers their products, services and trademark, the participants brought to the fair the most remarkable products of the company. The presentations by leading experts and scientists of Vietnam and foreign countries offered a lot of useful and valuable information.The practices, technologies, solutions and farming techniques that were introducedat the seminars seemed readily applicable. The workshops gave the shrimp farmers answers to their questions and helped them gain experiences in running their farms.
The organizers were professional, thoughtful and successful. The director of Thần Vương Company shared his opinion at the press conference of VietShrimp 2020 on 06 September 2019 in Cần Thơ: "VietShrimp creates a useful playground where we approached our customers effectively. We will continue to support VietShrimp with an aim to "share the optimum solution to shrimp farmers in the country". VietShrimp has succeed in local advertisement and needs to enhance its international media if the fair plans to attract more global companies".
VFM
In the frame of VietShrimp 2020, the organizers will maintain and expand its as many as 200 booths. The focus of VietShrimp 2020 will be technical seminars, roundtable conference, trade conference, and tours to visit successful farms, enhancing the exchange, connection and cooperation.