News
Training course to use Vietnam Fisheries database system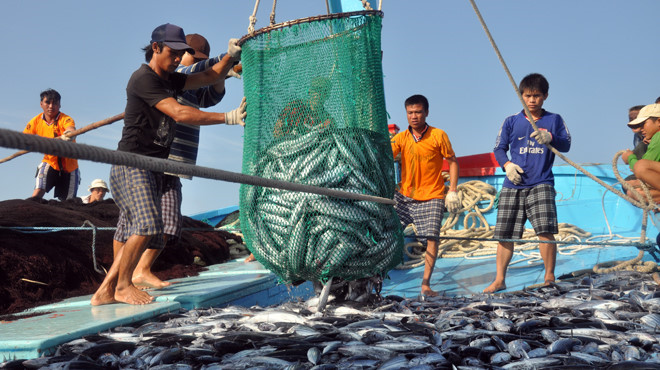 D-Fisheries held a training course for introduction of Vietnam Fisheries database system (VNFishbase) to representatives from Sub-departments of 28 coastal provinces and cities on 04-05 July 2019.
In the frame of the Project of coastal resources for sustainable development, Vietnam Fisheries Database system (VNfishbase) stage 2 has been upgraded and widely introduced to 28 coastal provinces and cities since August 2018. D-Fisheries has worked well with Sub-departments from all these prefectures and received comments from local authorities to complete the system. All the data of registration and licensing provided by local authorities has been standardized and updated to the VNFishbase. Some outdated and incomplete data needs to be finished soon.
Fisheries industry is making great effort to follow anti-IUU fishing rules and VNFishbase is one of the move. The success of VNFishbase introduction in provinces, particularly marine exploitation will step up Vietnam's efforts against IUU fishing and help to remove the yellow card.
The database has been upgraded and served more useful functions in accordance with Fisheries Law 2017 and Circular 24/TT-BNNPTNT dated 15 November 2018 and became effective on 01 January 2019 by Ministry of Agriculture and Rural Development regarding the updating, exploitation and management of national database of fisheries. For the smooth performance of the VNFishbase from the central to local areas and satisfaction of regulations, D-Fisheries holds a training coursefor instruction of VnFishbase such as exploitation, aquaculture, especially registration, licensing and fishing rule violation.
The training course is to help local authorities and agencies to master the functions of VNFishbase so that they will use and update the data to satisfy requirements of exploitation and management of national fisheries database. Discussion of difficulties, information exchange and comments given by participants during the training course helped compete VNFishbase.
VFM