Aquaculture
Bạc Liêu to develop the first shrimp center in Vietnam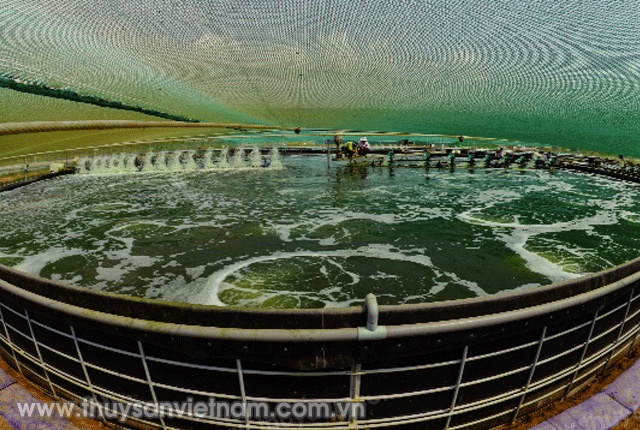 Chairman of Bạc Liêu province has just approved the project of developing Bạc Liêu to be the country's shrimp industrial center, with an investment fund of over 3,000 billion dong.
The project aims to develop Bạc Liêu to become the major center of the shrimp sector and a leading example in researching and applying advanced technology and science into cultivation of the key brackish water species, white leg shrimp and black tiger shrimp.
Besides, Bạc Liêu is destined to connect provinces in the region's shrimp production cluster, attract investors and resources and inspire the shrimp sector and relevant supporting industries in affiliated provinces and the whole country to develop for sustainable assurance.
Bạc Liêu sets a target of providing 32-35 billion post larvae from a high science-based production center in 2020 and producing 40-50 billion ones in 2025, ensuring quality to reach 90% and satisfying the province's demand for post larvae and selling affiliated provinces.
The province's shrimp farming area is expected to reach 147,900 ha in 2025 with practices such as hi-tech based farm, intensive, semi-intensive, shrimp-rice and improved extensive system, bringing an output of 249,000 tons.
The target output of processed shrimp is 98,000 tons (20% harvested from hi-tech based farms) in 2020 and 120,000 tons (20% from hi-tech based farms) in 2025. Total exported shrimps are expected to be 73,000 tons in 2002 and 90,000 tons in 2025, accounting for over 90% of the province's processed seafood output.
Bạc Liêu's authorities aim to enhance the process ability to bring the total design capacity up to 160,000 tons per year in 2025. "Bạc Liêu aims to rank first in shrimp processing technology nationwide in 2025", stated the project.
To fulfill the target, Bạc Liêu adopts various measures in schemes and policies, management, administrative reform, investment promotion, consumption market, production organization, infrastructure, science and technology, disease prevention, environment protection, climate change adaptation, regional cooperation, trademark development, and human resources education in support of the Central and local resources, according to Bạc Liêu's People's Committee.
Remarkably, the province's authority submits to the Central a specific scheme of loan and credit granted to shrimp farmers, especially the ones with hi-tech based farms; and policies in retaining and further exporting in conventional markets such as Japan, US, EU, China and Korea and potential markets such as Africa, South America and East Europe.
Bạc Liêu's People's Committee requests the Department of Industry and Trade and relevant departments and sectors to build the trademark "Bạc Liêu postlarvae and "Bạc Liêu hi-tech commercial shrimp" with clear identification mark, ensuring quality, quantity, sustainability, traceability and food safety standards and being welcomed and trusted by consumers.
The project will cost 3,000 billion dong (450 billion dong in 2020 and 2,550 billion dong in 2025) funded by Central and local budget and financed by businesses and other legal resources, according to Bạc Liêu's People's Committee.
This amount of money will cover at least 5 programs and 20 projects and subprojects in Bạc Liêu from 2020 to 2025.
VFM