Aquaculture
BạcLiêu: More than 5,300 hectares shrimp ponds were damaged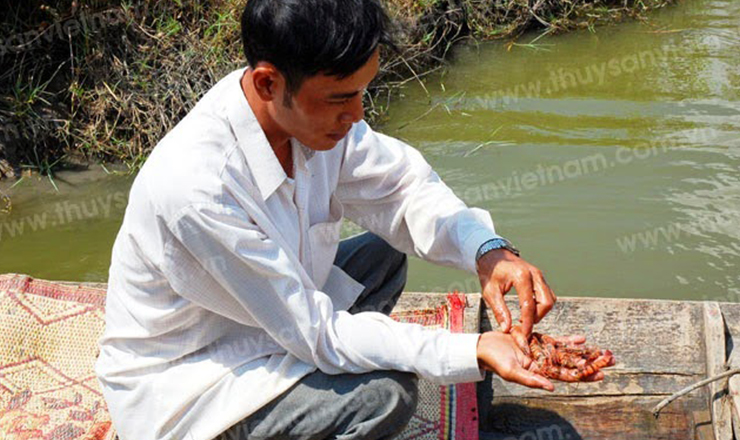 Bạc Liêu is facing challenges in aquaculture due to transition between two seasons with alternate sunshine and rain.
Many hectares of shrimp have been damaged with initially defined reason being white spot disease, yellow head virus and liver disease.
Changeable weather has damaged more than 5,300 ha of shrimp and brought down prices of shrimp material, especially white leg shrimp, making farmers reduce their seeding, said Phạm Hoàng Giang, Head of Bạc Liêu provincial Sub-department of Aquaculture.
Under this circumstance, Bạc Liêu's agriculture sector informed Agriculture and Rural development of districts and Economy Office of towns and cities to proactively prevent shrimp from catching diseases. Water sourced from channels must be filtered through slurry-storage tanks, catch basins and treated in accordance with recommendations by experts before pumping into growing ponds.
The transition between two seasons with alternate sunshine and rain requires farmers to keep water level ranging from 1.2-1.5m, improve steam blower, rise water level in ponds, and regularly check environmental factors for prompt adjustment.
Bạc Liêu's shrimp farmers are required to immediately report symptom irregular symptom or extraordinary death to local authorities for treatment solution and risk reduction. They are advised not to let out water or infected shrimp if they are not treated to prevent disease outbreaks.
The province has 114,599 hectares of shrimp with 8,682 ha of intensive farms and 108,159 ha of other models.
VFM