Aquaculture
National Steering Committee on IUU fishing prevention set up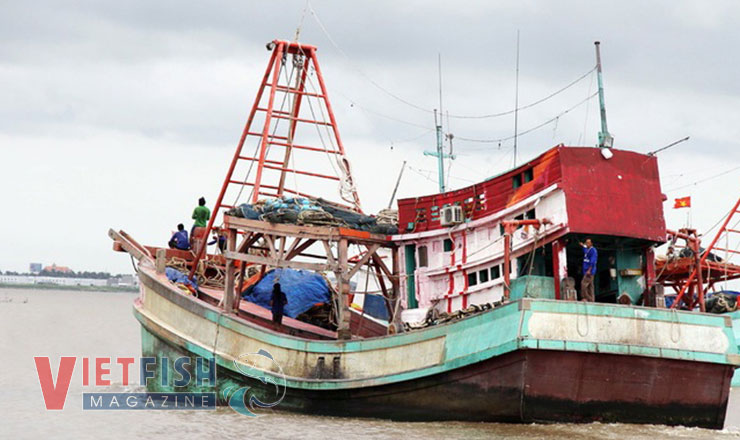 Prime Minister has just approved the establishment of National Steering Committee (NSC) on prevention of illegal, unreported and unregulated fishing and Deputy Prime Minister TrịnhĐìnhDũng is appointed to be the Director.
Minister and Deputy Minister of Agriculture and Rural Development and Vice Chairman of Government's Office are Deputy Directors of NSC.
NCS members are leaders of local authorities: Central Propaganda and Training commission, Government's Office, Ministry of External Affairs, Ministry of Justice, Ministry of Investment and Planning, Ministry of Finance, Ministry of Industry and Trade, Ministry of Transport, Ministry of Information and Communication, Ministry of Resource and Environment, Ministry of Defense, Ministry of Police, National Committee for Incident, Disaster Response, Search and Rescue, People's Committees of 28 coastal provinces and cities directly under the Central, and General Director of Directorate of Fisheries.
NSC helps Prime Minister direct IUU fishing activities, handle important issues related to IUU prevention on behalf of Prime Minister. NSC is responsible for directing and working with ministries, sectors and local authorities to carry out IUU fishing activities in accordance with regulations made by fisheries organizations in the region and the world, international practice, conventions and agreements that Vietnam has entered.
NSC answers to Prime Minister about urgent tasks and instant solutions to IUU fishing prevention, proposes solutions to problem that ministries, sectors and local authorities have to deal with, but they are beyond their power. On behalf of Prime Minister, NSC supervises and speeds up the performance of official document and directions given by Prime Minister and the Government related to IUU fishing prevention.
Members of NSC work at concurrent positions, and Ministry of Agriculture and Rural Development is standing agency of NSC.
VFM