Aquaculture
Thừa Thiên – Huế: Establish the Tam Giang – Cầu Hai Natural Resource Conservation Center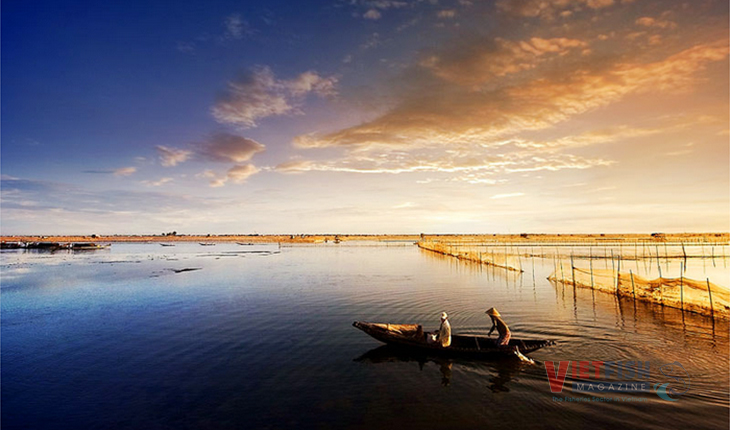 On Feb 21, 2020, Thừa Thiên Huế issued its decision to establish the Tam Giang – Cầu Hai Natural Resource Conservation Center.
The Center is 2,071.5 hectare wide, including sub-region Ô Lâu of 1,270.2 hectare, Cồn Tè – Rú Chá of 187.1 hectare and 23 aquatic resource conservation areas of 614.2 hectare. The center is divided into three areas: security area of 799.1 hectare, ecology rehabilitation area of 1,242.9 hectare and administration – service area of 29.5 hectare.
The establishment is to avoid the impact that reduces the living conditions, breaks the structure of ecology system and biodiversity, and depleting aquatic resources of Tam Giang – Cầu Hai lagoon which is considered the largest lagoon in Southeast Asia. This lagoon covers districts of Phong Điền, Quảng Điền, Phú Vang, Phú Lộc and Hương Trà town.
The Center will assure the conservation and rehabilitation of natural ecosystems by prohibiting the aquatic resource exploitation on surface water in the security area and prohibiting extirpative exploitation in the ecology rehabilitation area, administration-service area and buffer zone. Thừa Thiên – Huế will disseminate and inform agencies and citizens of prohibited activities and conditional activities in the areas under the Center's supervision.
Beside this, the Center holds annual basic surveys and carries out scientific research of the regional resources fluctuation under climate change impact. The conservation and rehabilitation of Tam Giang – Cầu Hai lagoon should be put into the general plan of regional social-economy development. Moreover, environment survey and seasonal and annual biodiversity activities will be held.
VFM