Fisheries
BioMar continues to invest in the shrimp segment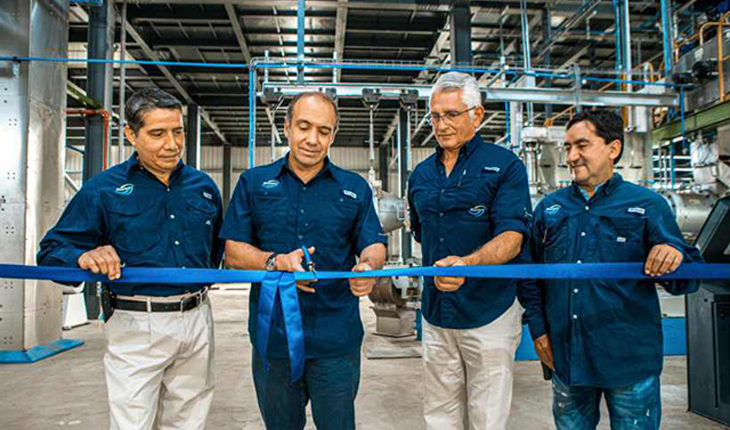 The impact of the COVID-19 crisis experienced in the Ecuadorian shrimp market has not waived BioMar's strategic plans for the shrimp business. Construction on a new extrusion line has been unaffected by the pandemic and builds on four decades of BioMar experience in extrusion technology. The new line will bring the factory close to 200,000 tons of total production capacity.
Carlos Díaz, CEO BioMar Group, officially opened the new extrusion line in the Ecuadorian production facility. This investment is one more step in BioMar's strategic plan for the shrimp business. Since acquiring the Ecuadorian business back in 2017, BioMar increased R&D capabilities with the construction of the ATC Ecuador (Aquaculture Technology Center) in 2018 and a first production capacity expansion in the plant in 2019.
"BioMar has been producing extruded feeds for over four decades and extruded shrimp feeds since 2014. We currently produce extruded shrimp grower diets in China and Costa Rica and extruded nursery diets in Denmark, France and Chile," explained Henrik Aarestrup, vice president, LATAM, Shrimp & Hatchery, BioMar Group. With the new line, BioMar can offer a full range of both extruded and pelletized shrimp feeds in Ecuador.
"We are fast establishing a global footprint in shrimp and this new line brings increased flexibility and increased choice for our customers as it will expand our capacity for extruded and value-added feed solutions," added Aarestrup. "We also just went through a debottlenecking in our plant in Costa Rica increasing the shrimp feed capacity of that plant, which was originally designed for tilapia feed but now produces feed for both fish and shrimp to customers all over Central America."
BioMar has continued to demonstrate a strong commitment to the shrimp sector and believes strongly in its future in Ecuador and other international markets. "Our objective is to help our customers maintain the strong position of Ecuadorian shrimp in international markets. We are eager to continue the close collaboration we have with our customers and continue to supply high performance feeds", said Danny Vélez, general manager of BioMar Ecuador.
Together with the inauguration, BioMar launched a new high-end diet, EXIA Maxio, targeting the most intensive part of the Ecuadorian shrimp farming sector. "We have in the last months seen a reversal of the tendency to use lower protein levels in the feed experienced in the first part of the year, and the EXIA Maxio fits those customers looking for more nutritional dense diets," concluded Vélez.
BioMar