Markets
Vĩnh Long: Soaring feed price makes pangasius and red tilapia farmers suffer from huge losses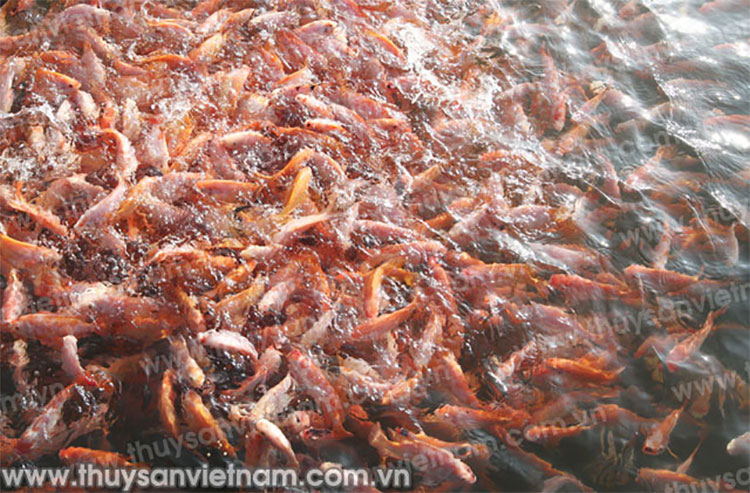 Lê Thanh Tùng, Deputy Head of the Sub-department of Livestock production and Animal Health under the Department of Agriculture and Rural Development of Vĩnh Long province said that the feed price had been skyrocketing since earlier this year, leaving an increase in production cost of livestock production, seafood farming included.
The price of pangasius material has been lower than the production cost for a long time, seriously affecting production efficiency and value of the fisheries.
The red tilapia price ranges between 31,000 and 34,500 dong/kg while the average production cost is 34,500-36,500 dong/kg, leaving no profit, even losses suffered by farmers. Diseases caught by red tilapia such as hemorrhage, popeye, and parasites also affect performance.
The province has 235 farms, 14 less than the same period last year, and 1,624 cages/rafts, 45 less than the same period last year. 1,147 cages/rafts are being stocked, 447 cages/rafts have not been restocked. The output is estimated to reach nearly 8,000 tons in the first six months of the year, accounting for 44.1% of the plan, down 22.4% as compared to the same period last year.
Vĩnh Long's agriculture sector has recommended farming facilities to select big size and healthy broodstocks to reduce the mortality; actively prevent and embrace for natural disasters; carry out the registration of vehicles as regulated and commit not to use forbidden substances in aquaculture.
VFM